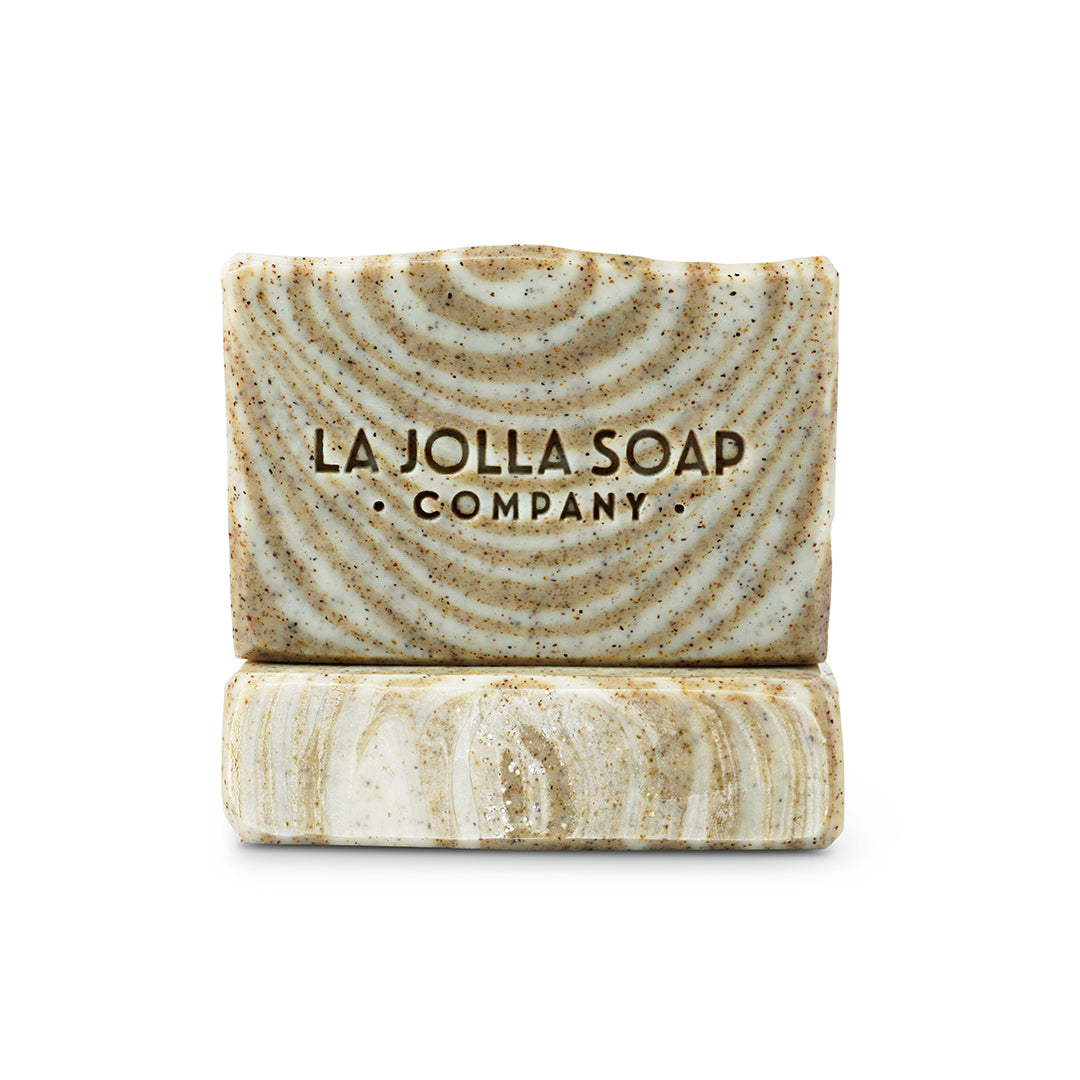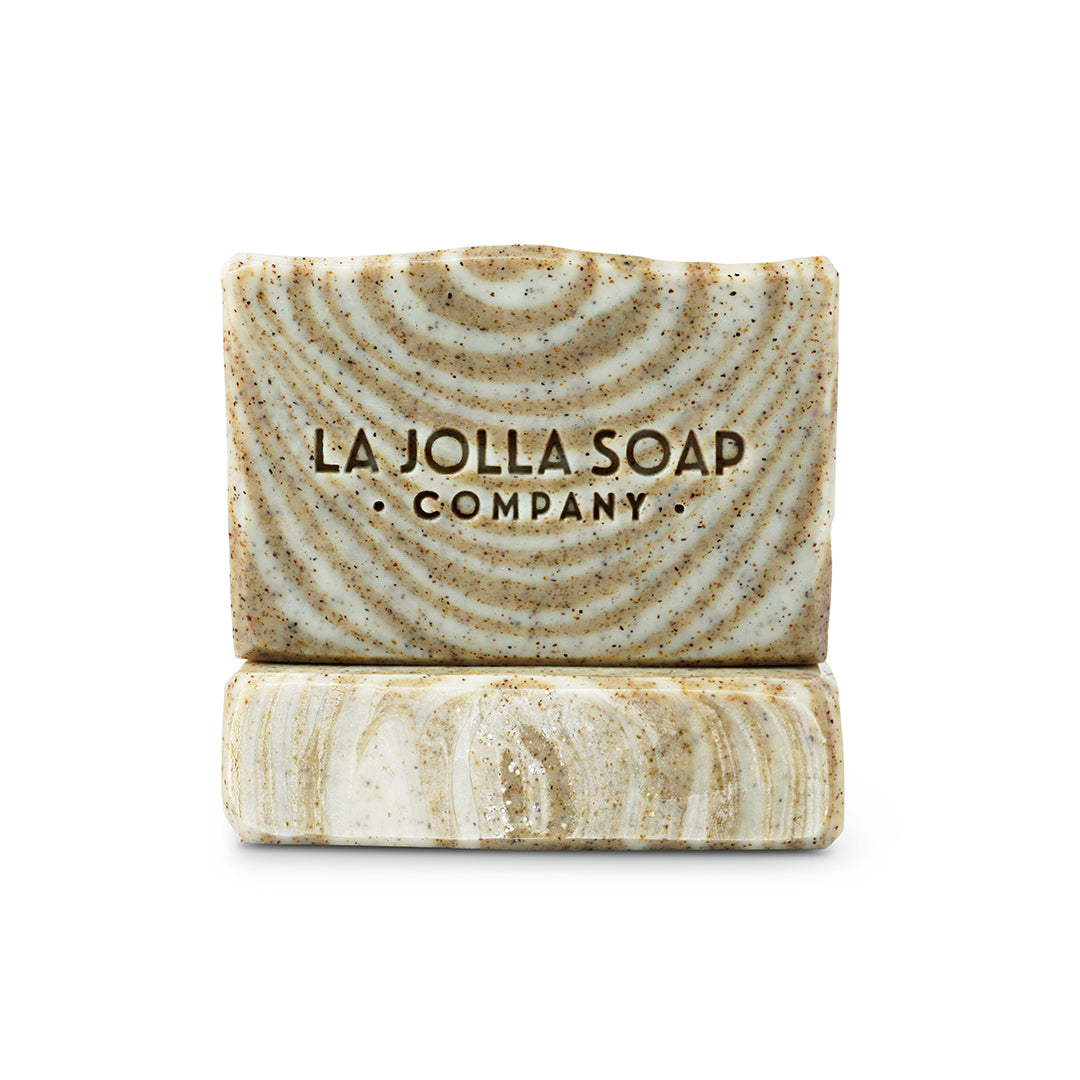 Cleanse, exfoliate and condition with our Windansea - Scrub Bar. Moisture rich plant-based oils and butters are blended together with finely ground apricot seed to create a unique exfoliating cleanse.  Comfrey root, naturally high in allantoin is added for some skin soothing love. Scented with a custom blend of pure essential oils including lime, bergamot, patchouli and Peru balsam.
* Due to the handcrafted nature, the blue color can vary.
Ingredients: Saponified oils of organic olive, organic extra virgin coconut, organic mango butter, organic sunflower, organic avocado and organic castor; pure essential oils of lime, bergamot, patchouli and Peru balsam; ground apricot seed, comfrey root, indigo and (sprinkled with) ecofriendly silver dust.   
How to use: Wet exfoliating bar soap and work into a lather using hands or soft cloth.  While bathing or showering massage lather to body. Avoid eyes and sensitive areas. Rinse completely with clean water. Use two to three times per week as needed.
Maximize the life of your artisan soap:  Store in a cool, dry place before use. Once in use, place on or in a soap saver that promotes good drainage and helps keep your soap dry in-between uses.  We have several soap saver options in our shop for your convenience.
Size:  Due to the handcrafted nature each individual bar may vary slightly in color, Cut at 5 oz., Cured Net weight at least 4.2 oz.  Dimensions 3.5"x 2.5"x 1" Packaged in a paper box.
Handmade and packaged in La Jolla, CA. USA
Lather up!
all of our soaps are suitable for face and body