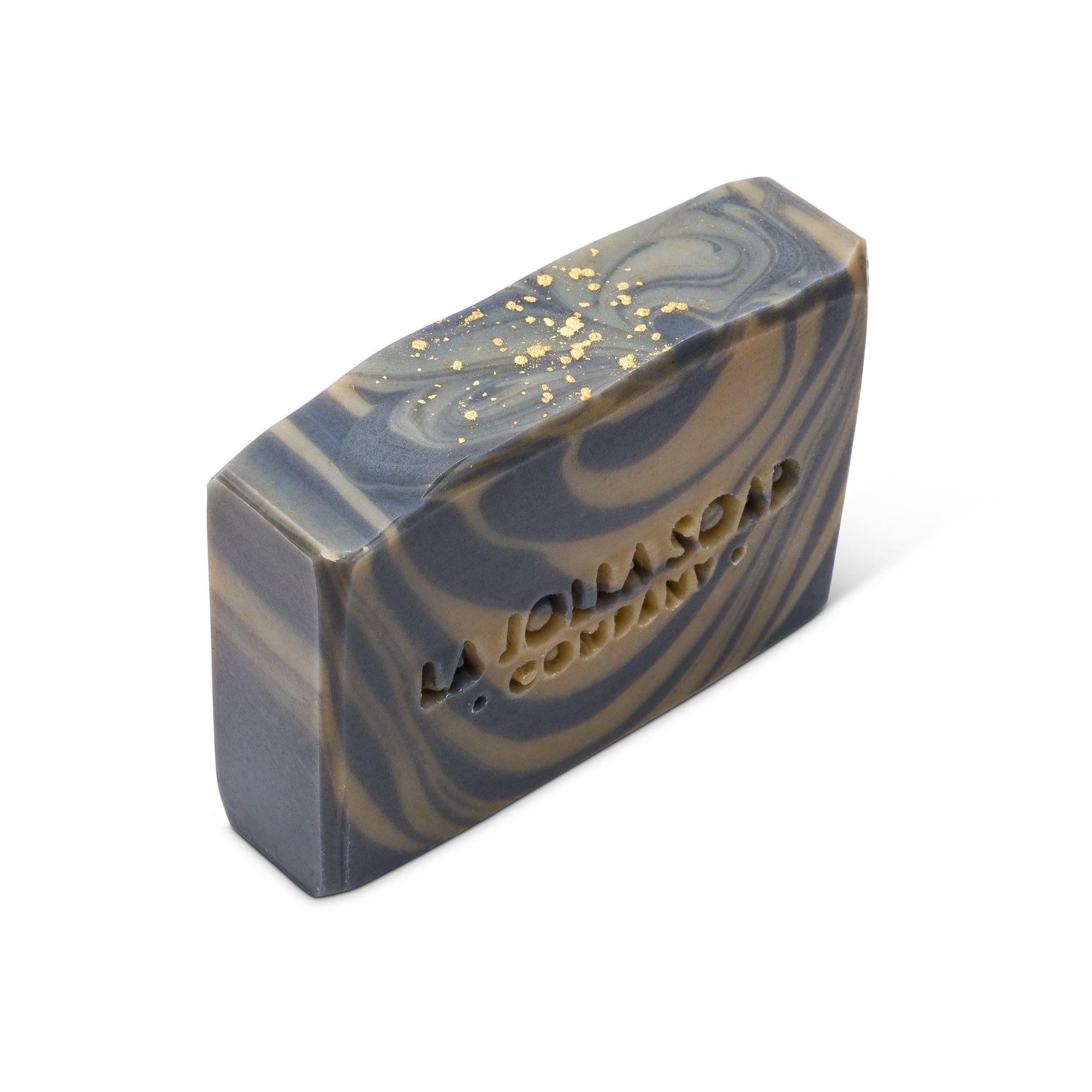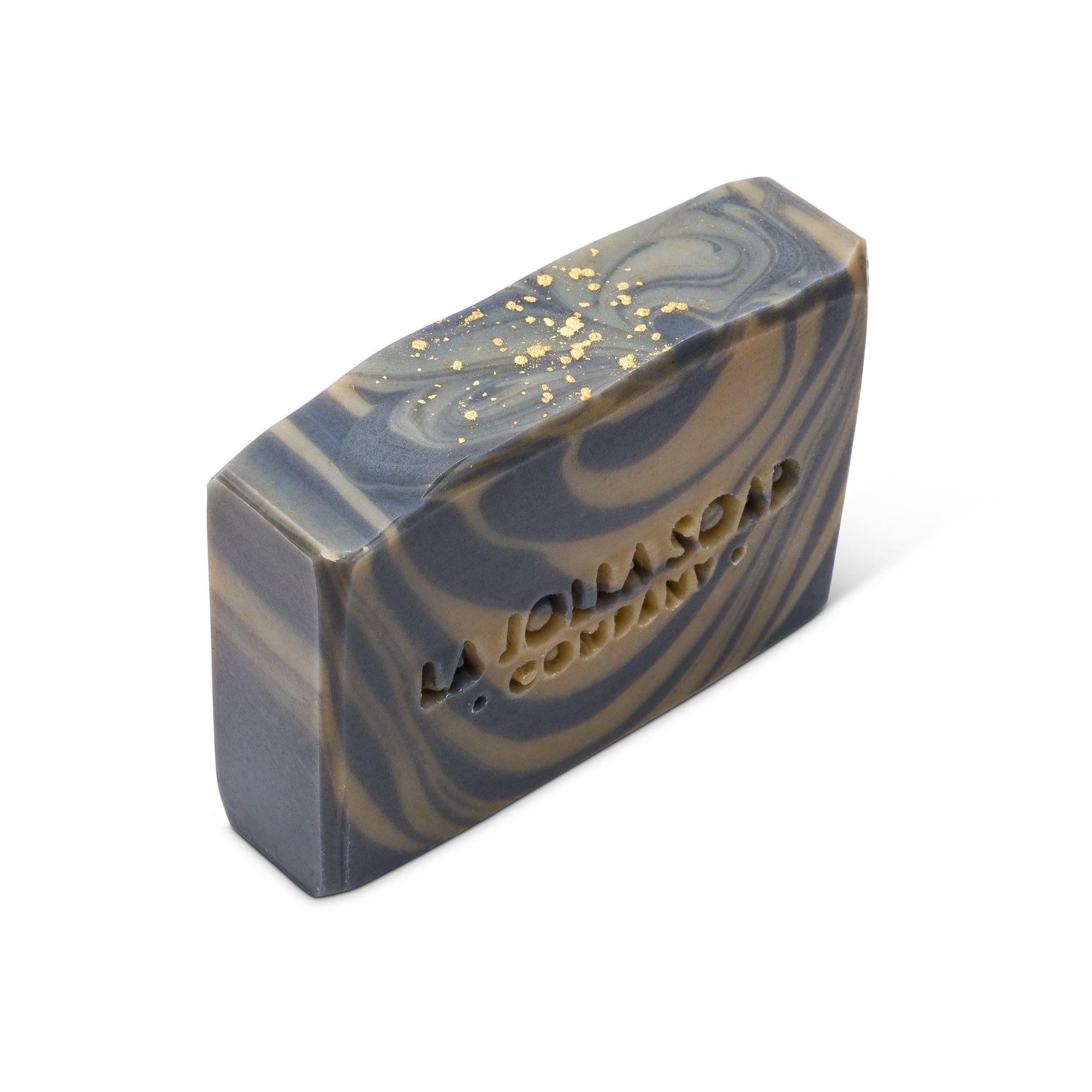 BALANCE - Artisan Natural Soap
Handcrafted with balance in mind. Cleanse, tone and soothe with activated charcoal to absorb surface toxins, tea tree's triple antimicrobial power, toning witch hazel, and soothing oats. A great choice for combination skin. Suitable for face and body.
Ingredients: Saponified oils of organic olive, organic babassu, raw organic shea butter, organic rice bran, organic avocado and organic castor; pure essential oils (tea tree, lavender, cedarwood, geranium); witch hazel, activated charcoal, oat flour and oat extract.
Maximize the life of your Soap Bar:  Store in a cool dry place before use. Once in use, place on or in a soap saver that promotes good drainage and helps keep soap dry in-between uses.  We have several soap saver options in our shop for your convenience. 
Size: Due to the handcrafted nature each individual bar may vary slightly. Cut at 5oz. Cured net weight is at least 4.5 oz. / Dimensions 3.5"x2.5"x 1" 
Handmade and packaged in La Jolla, CA. USA
Lather up!
all of our soaps are suitable for face and body