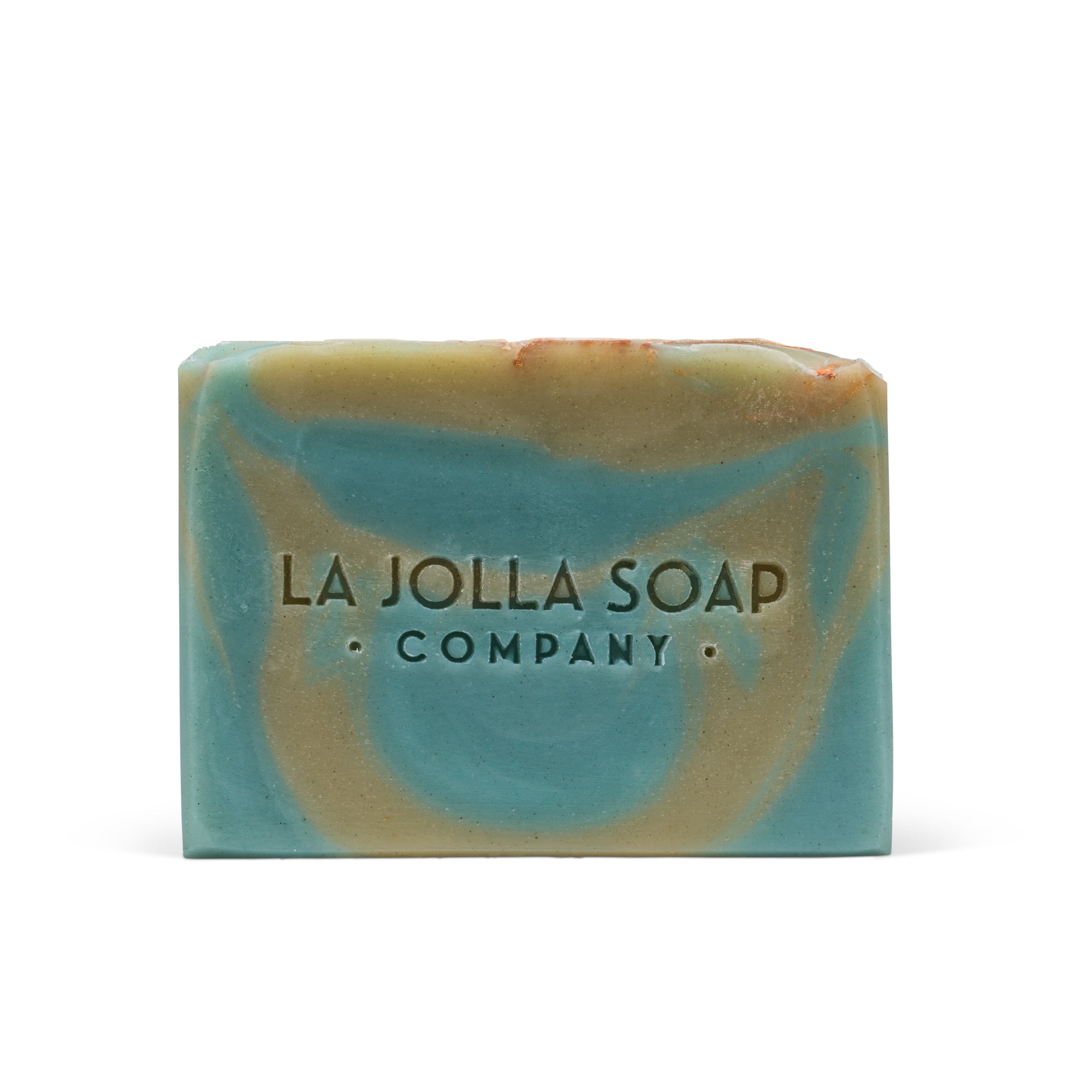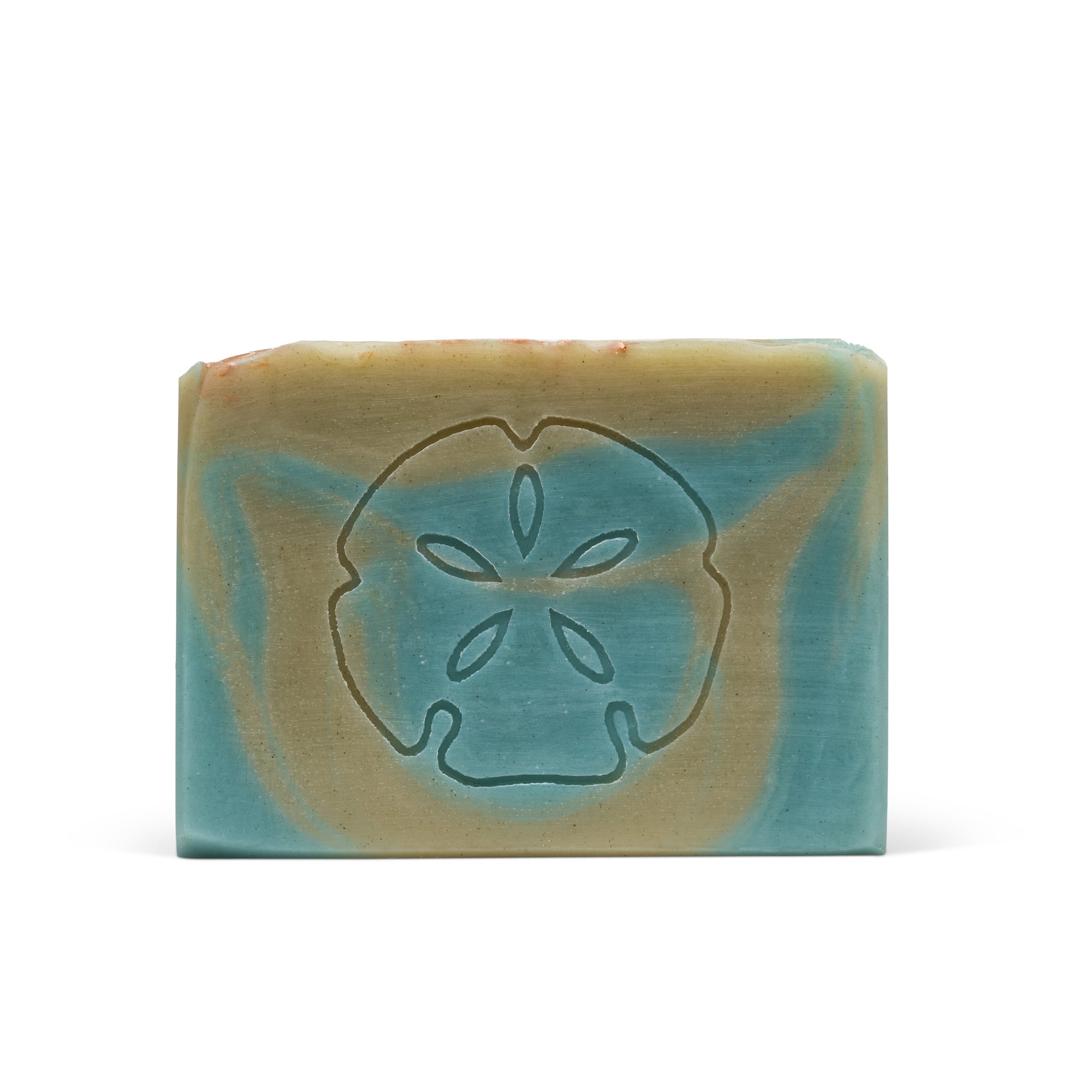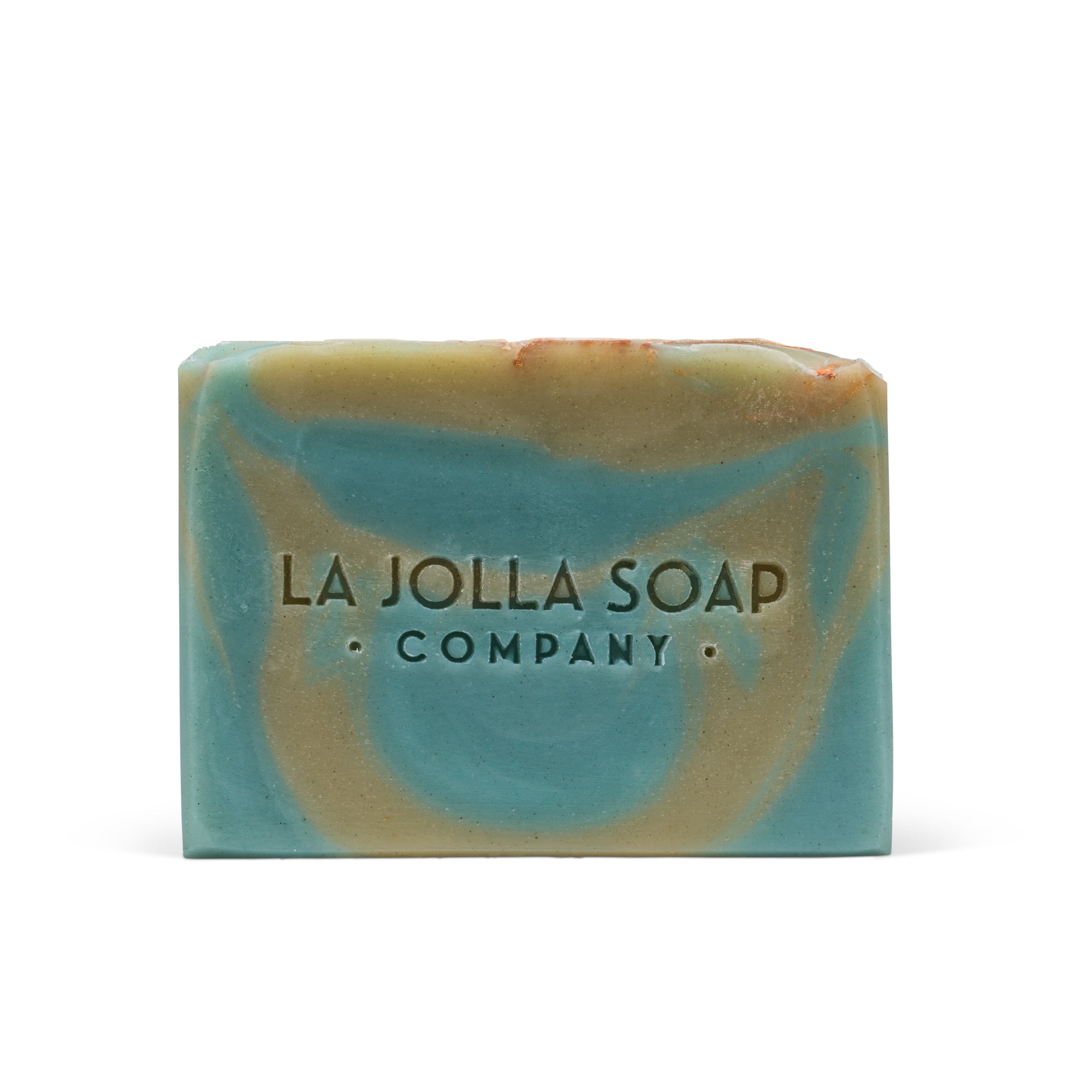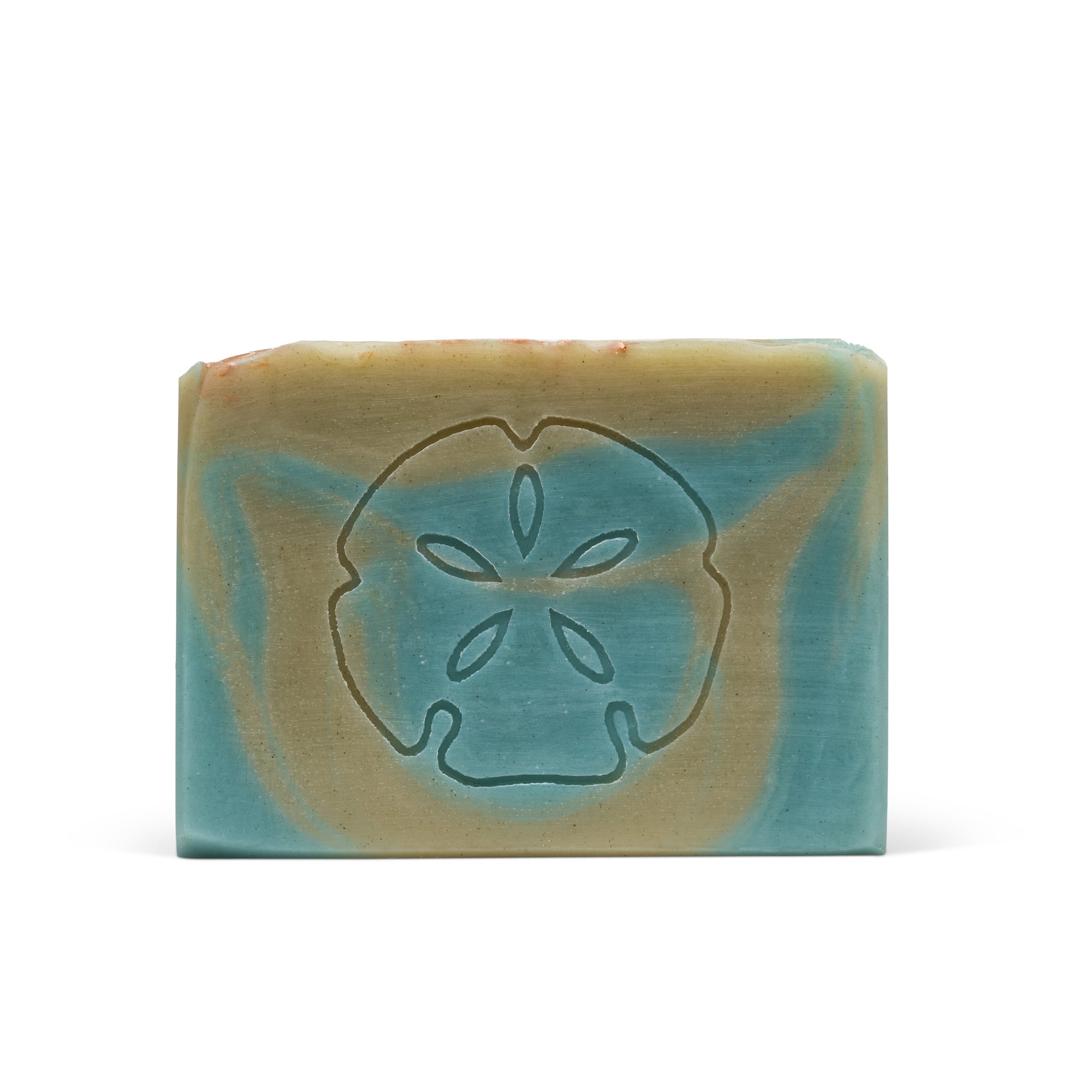 SEA CLAY - Plant-Based Artisan Soap
Naturally high in mineral content, Sea Clay Artisan Soap creates a creamy, hydrating lather washing away impurities, leaving your skin feeling soft and supple. Scented with a harmonious balance between masculine and feminine with notes of bergamot, lemon zest, and sea salt.

*Due to the handcrafted nature the color blue can vary.
Ingredients: Saponified oils of organic olive, organic extra virgin coconut, organic avocado, raw organic shea butter and organic castor; sea clay, seaweed extract, pure essential oils, phthalate free fragrance, indigo, spirulina; sprinkled with eco-friendly gold dust.
Maximize the life of your artisan soap: Before use, store in a cool, dry place.  Once in use, place on, or in a soap saver that promotes good drainage and helps keep soap dry in-between uses. We offer several soap saver options in our shop for your convenience.

Size: Due to the handcrafted nature each individual bar may vary slightly. Cured net weight is at least 4.2 oz.  Dimensions 3.5"x2.5"x1" packaged in a paper box.
Woman-owned Business /Handmade and packaged in La Jolla, CA. USA 
Lather up!
all of our soaps are suitable for face and body