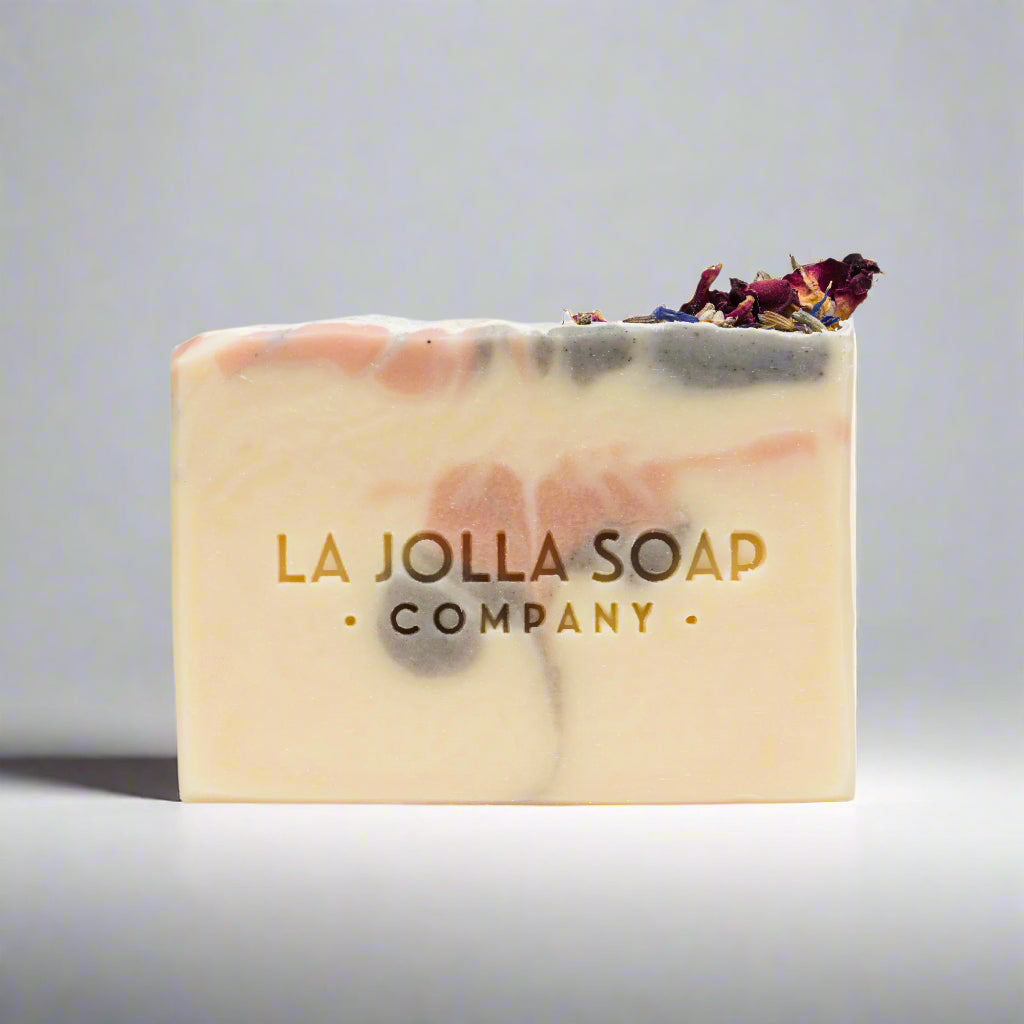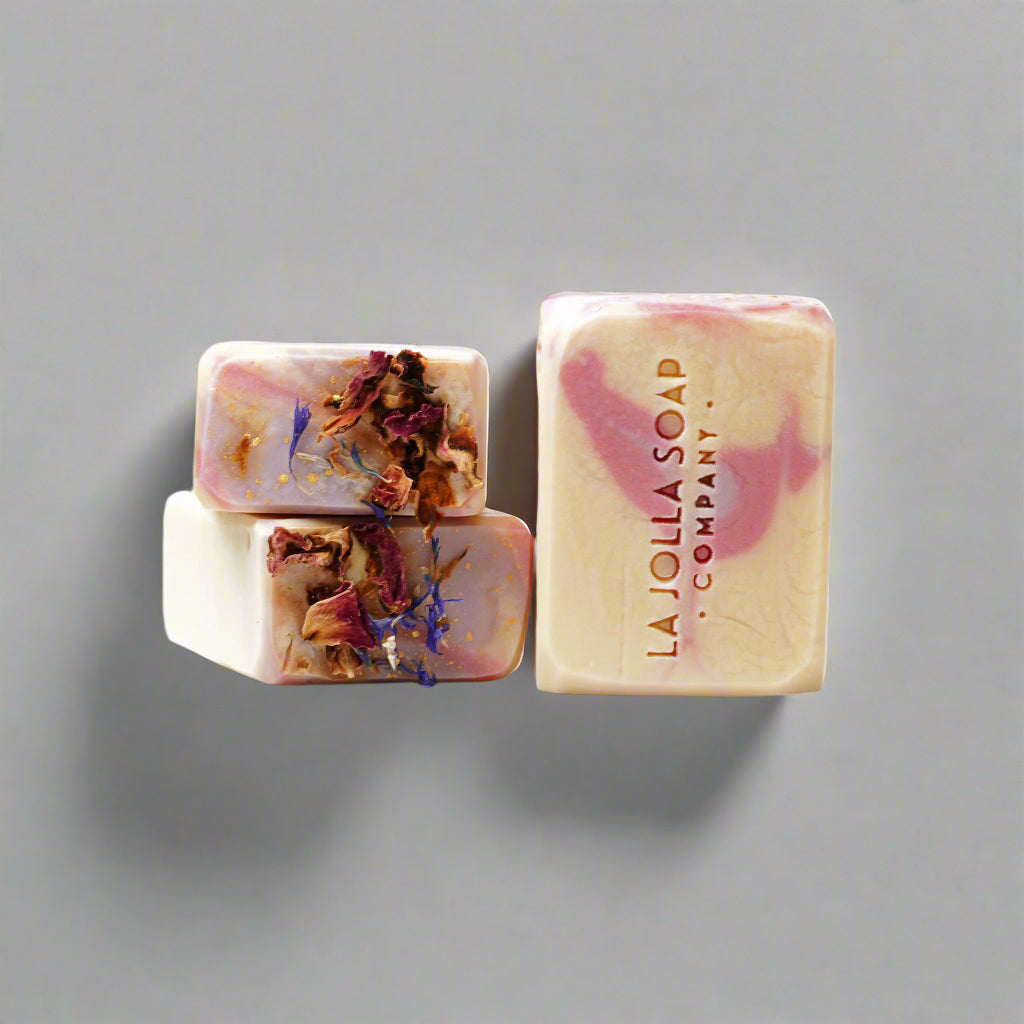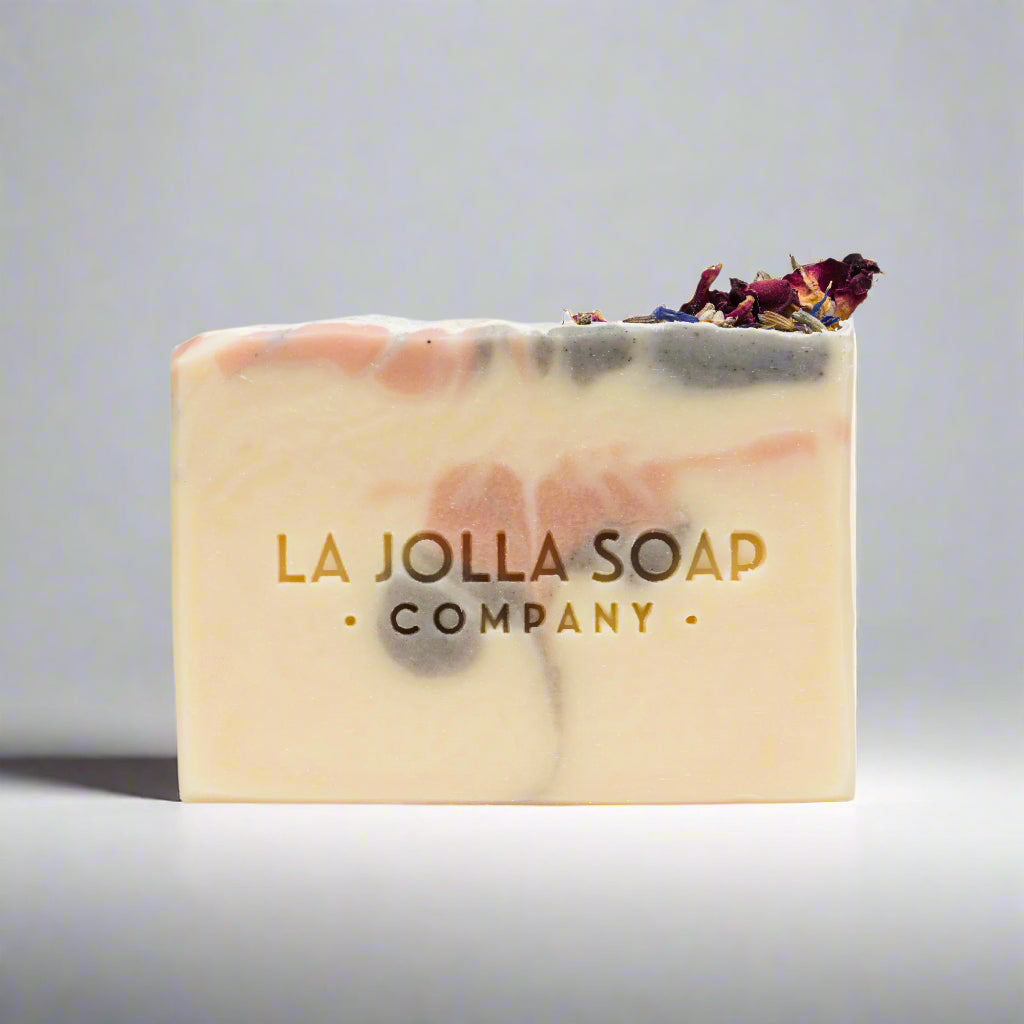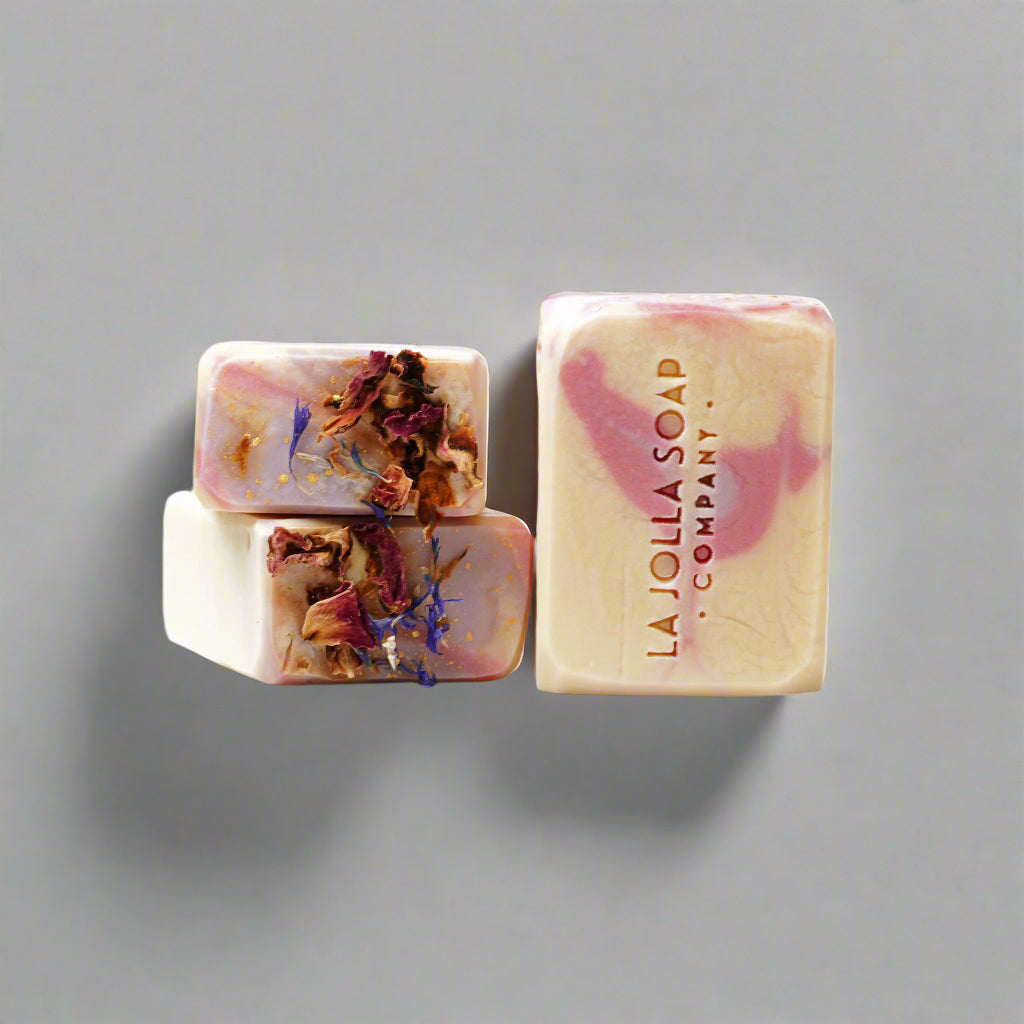 MILKY ROSE & LAVENDER - Artisan Goat Milk Soap
A hometown favorite! This all natural artisan soap is made with real organic Goat milk-high in vitamins, minerals and alpha hydroxy acids which helps to gently exfoliate dead skin cells while nourishing your skin. Enriched with cocoa butter for an extra moisturizing boost.
Lather up!
all of our soaps are suitable for face and body
Most Amazing Soap!
This soap is so moisturizing that I don't even need to wear lotion once I get out of the shower. The scent is so, so good too! It is a light, floral scent that actually lasts throughout the day. I get compliments on the way I smell all day long.