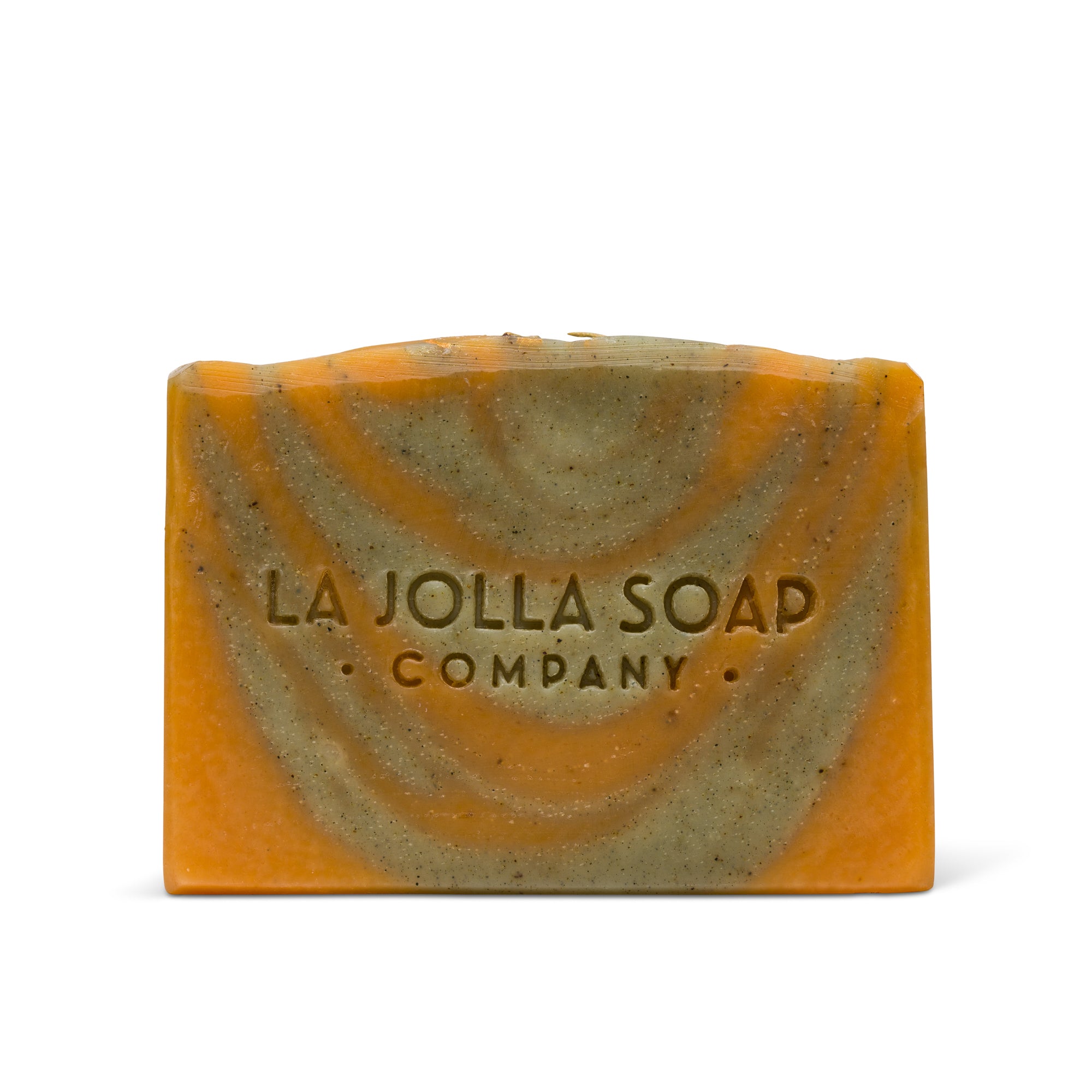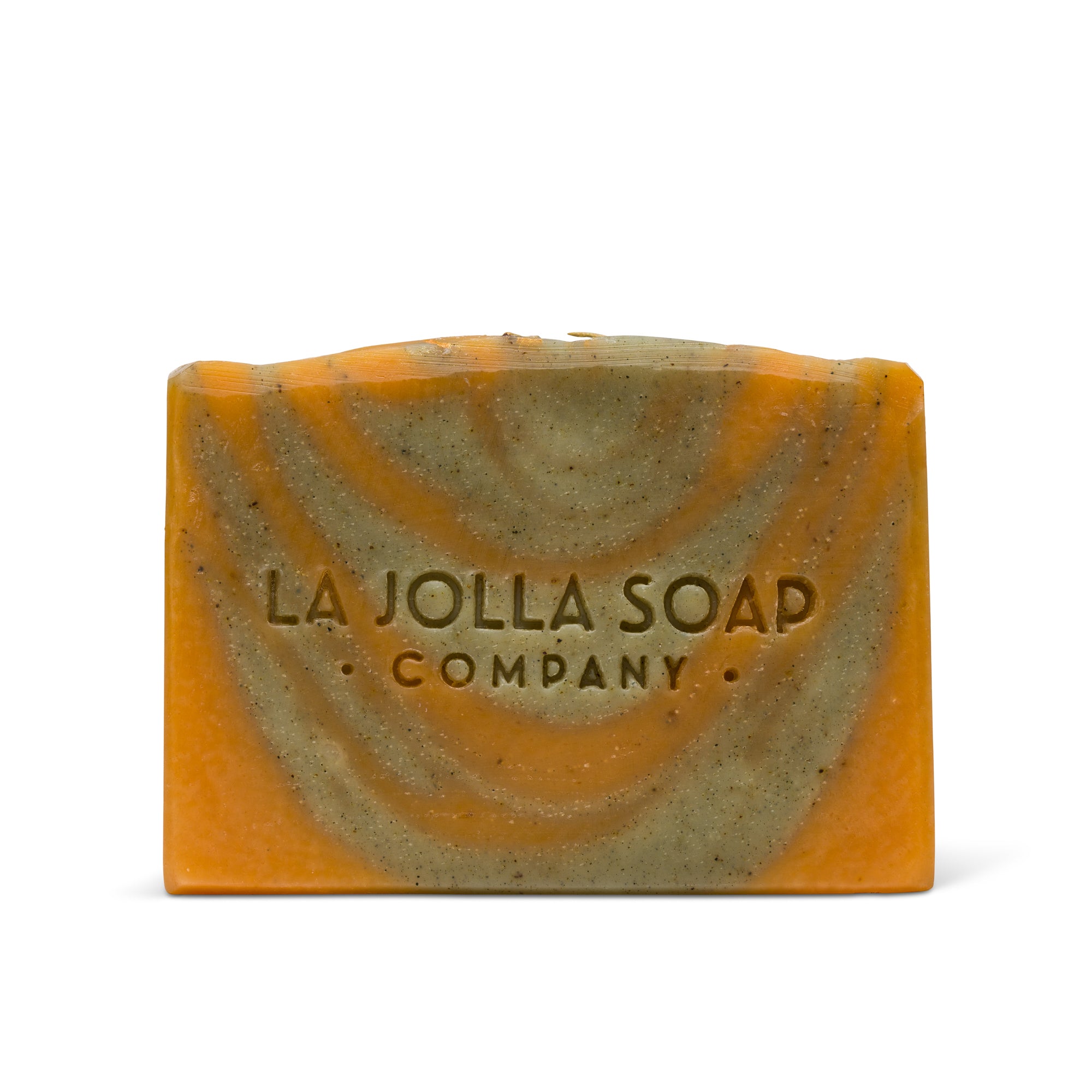 HEIRLOOM TOMATO - Artisan Natural Soap
Unlock the skin-loving benefits of nature with HEIRLOOM TOMATO - Artisan Natural Soap. This soap is made with real heirloom tomato, rich in Vitamin C and antioxidants including lycopene which help to fight free radicals and promote healthy, youthful-looking skin. The lather is moisture rich with hydrating lipids, and scented with pure essential oils of rosemary and mint for a refreshing, all-natural bathing experience.
Ingredients: Organic heirloom tomato puree; Saponified oils of organic extra virgin coconut, organic olive, tallow and organic castor; pure essential oils (rosemary and mint), ground rosemary, spirulina; sprinkled with eco-friendly gold dust and dried rosemary.
Maximize the life of your Soap Bar: Before use store in a cool, dry place. Once in use place on, or in a soap saver that promotes good drainage and helps keep soap dry in-between uses. We offer several soap saver options in our shop for your convenience.
Size: Due to the handcrafted nature each individual bar may vary slightly. Cut at 5oz., Cured net weight is at least 4.2 oz.  Dimensions 3.5"x2.5"x1" Packaged in a paper box.
Handmade and packaged in La Jolla, CA USA / Woman owned business.
Lather up!
all of our soaps are suitable for face and body