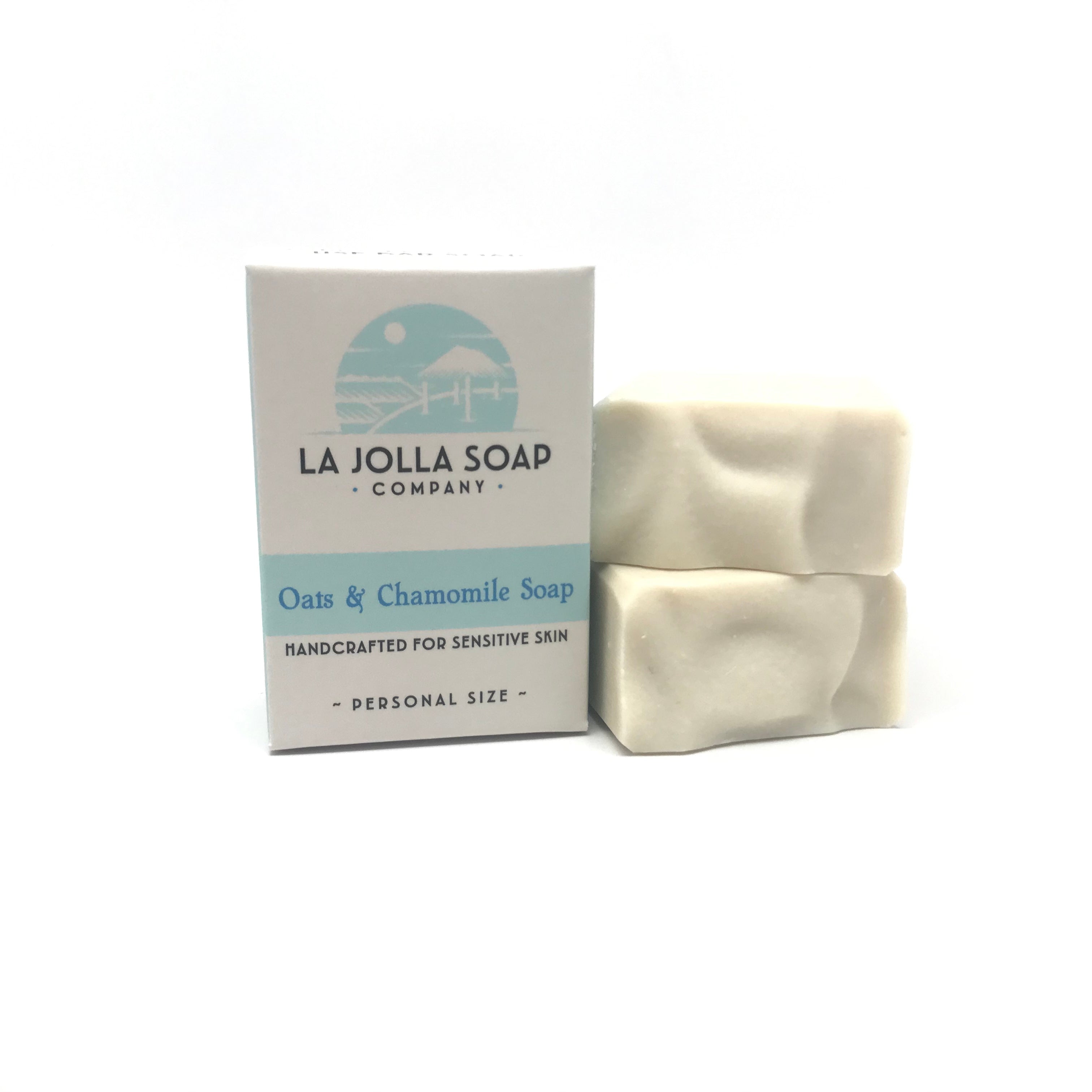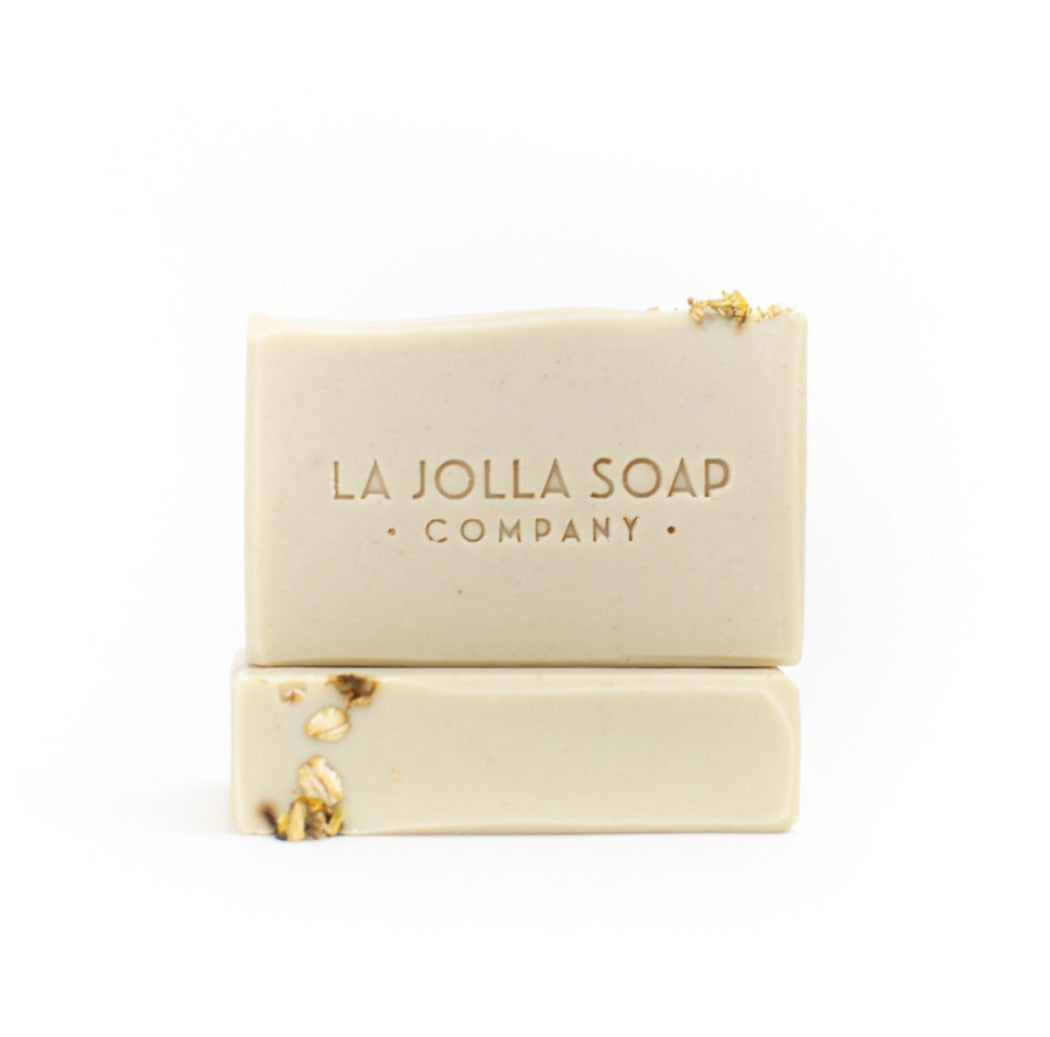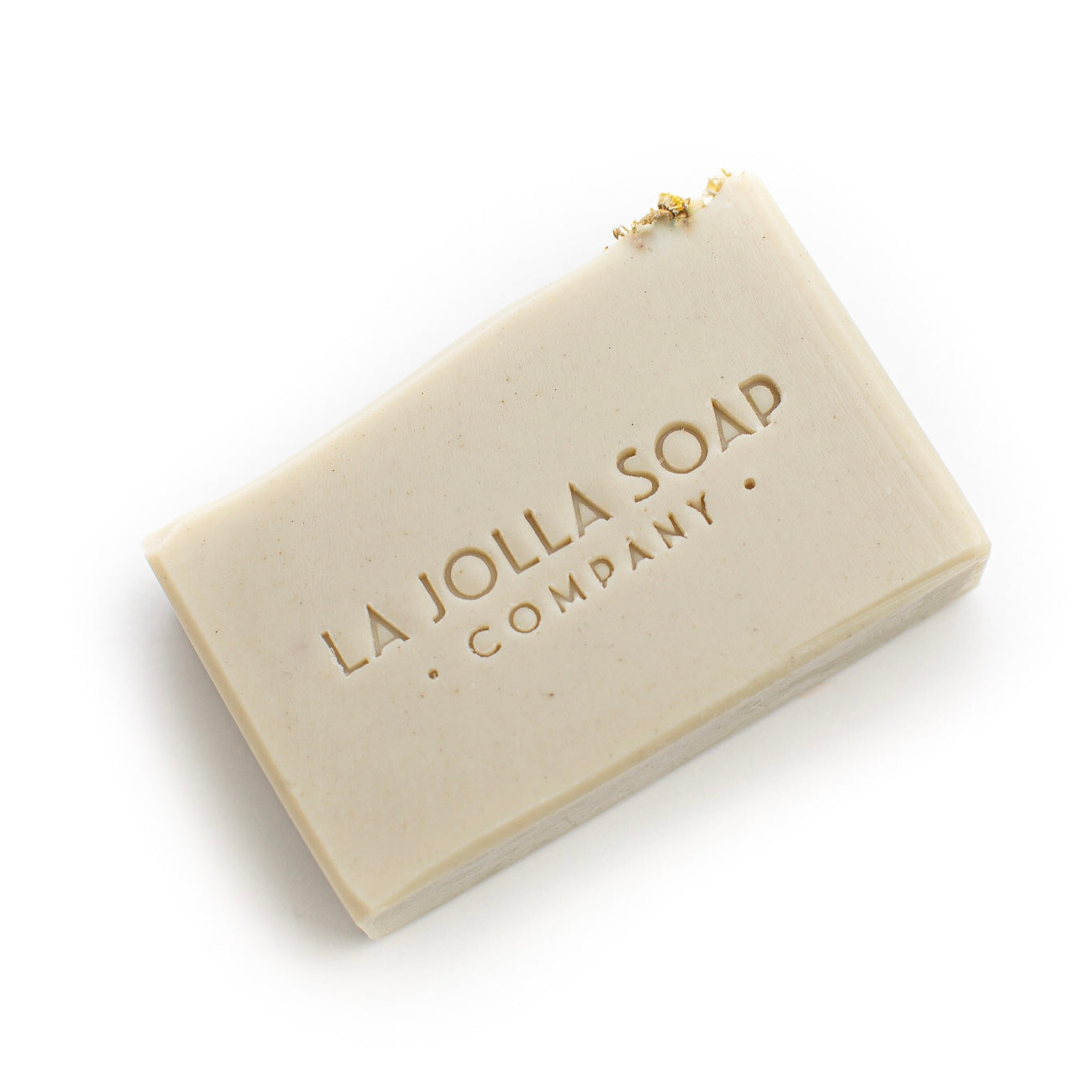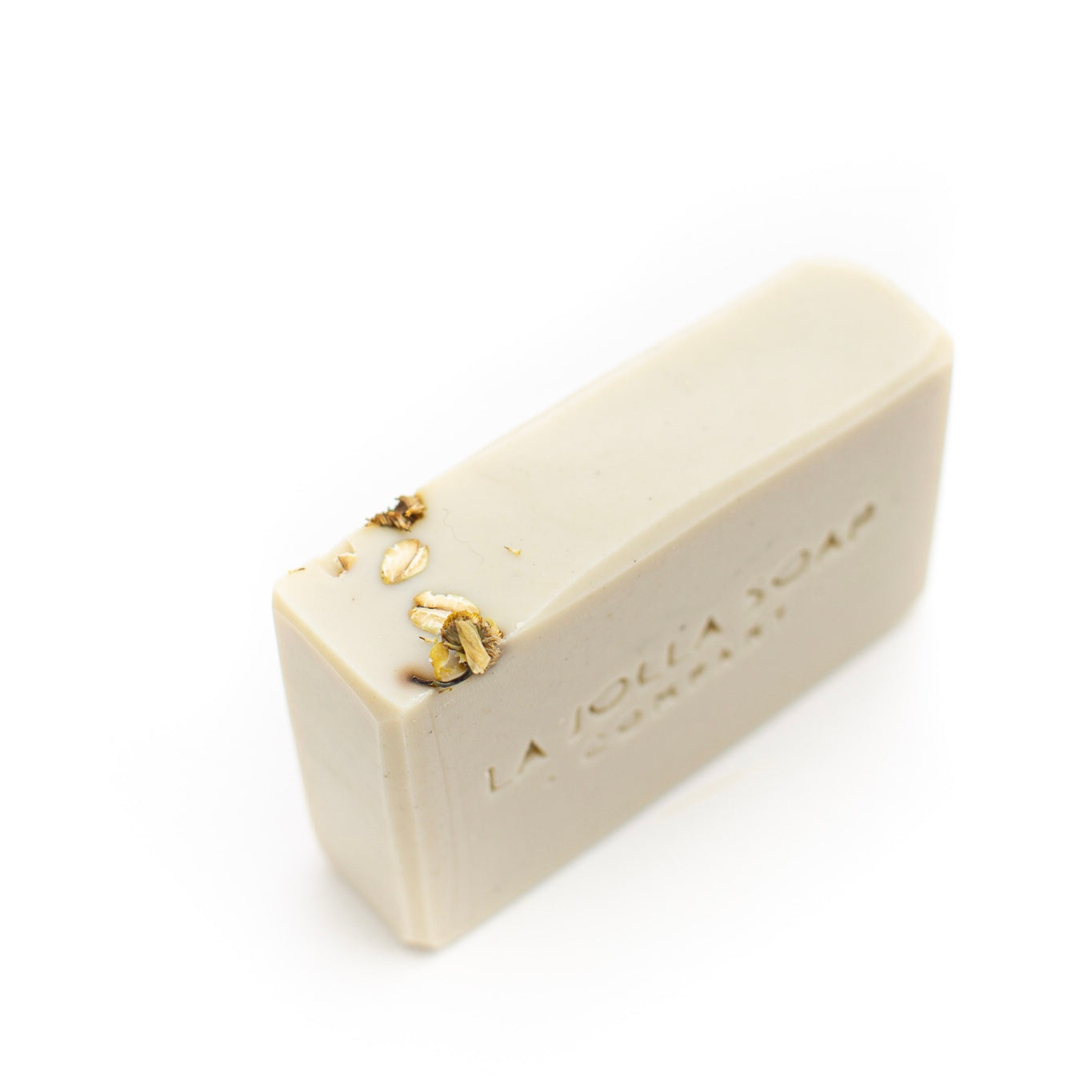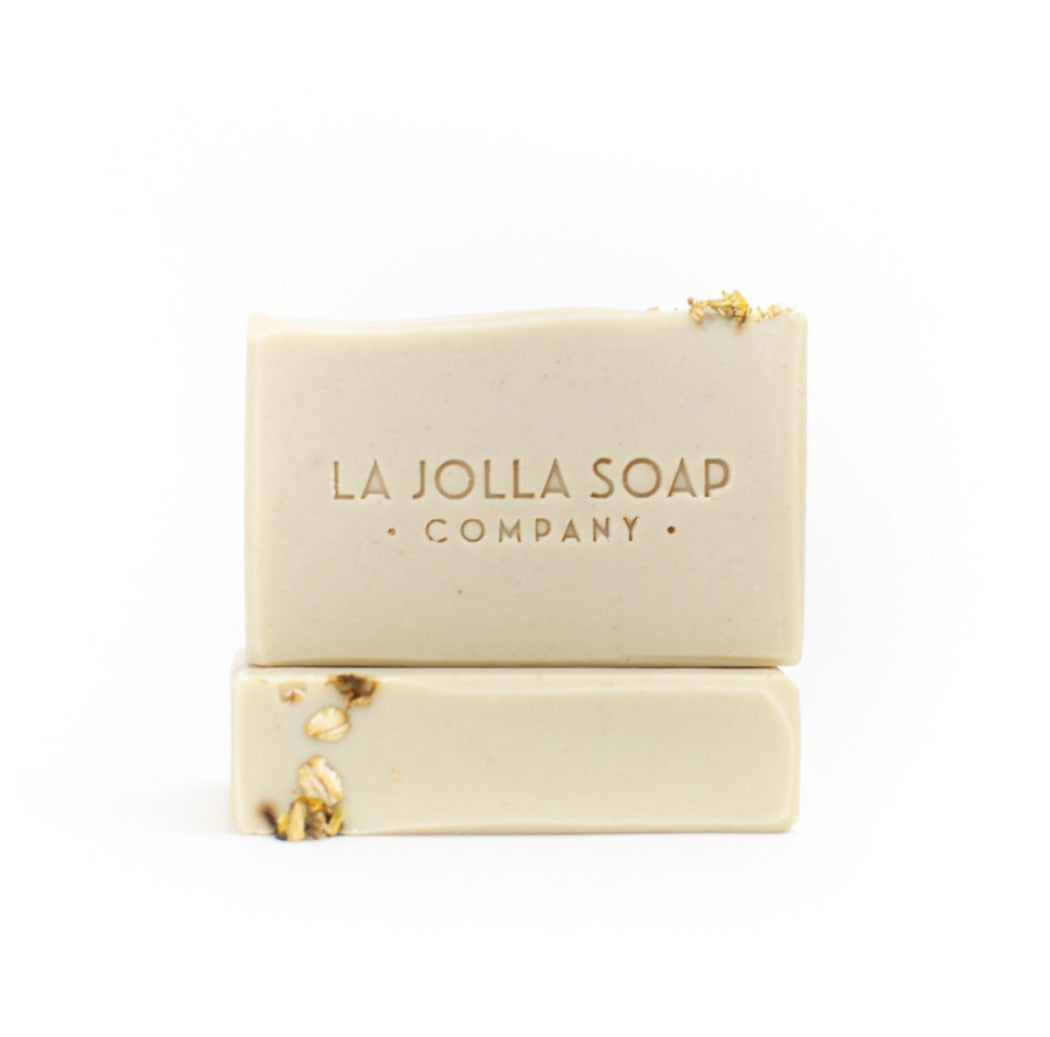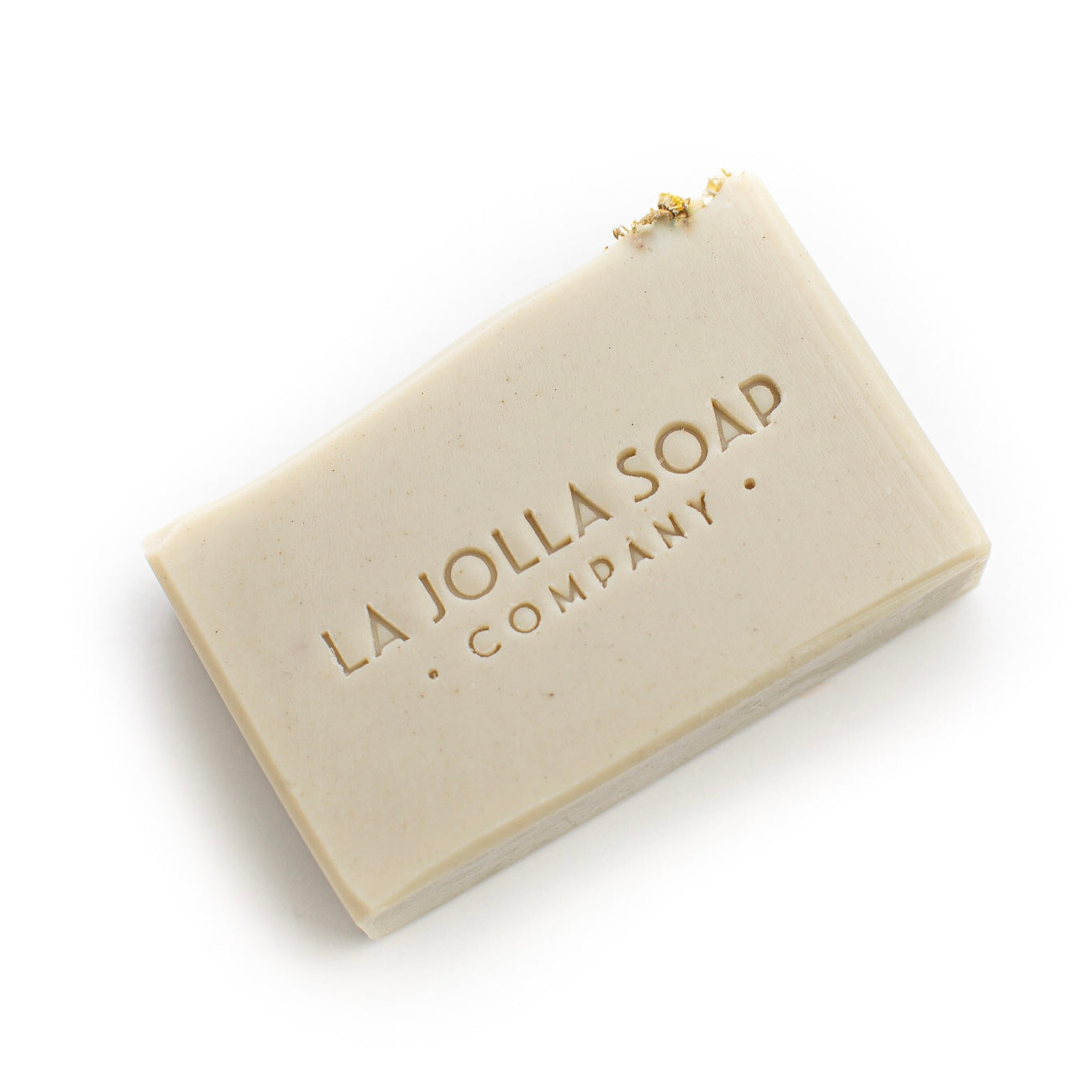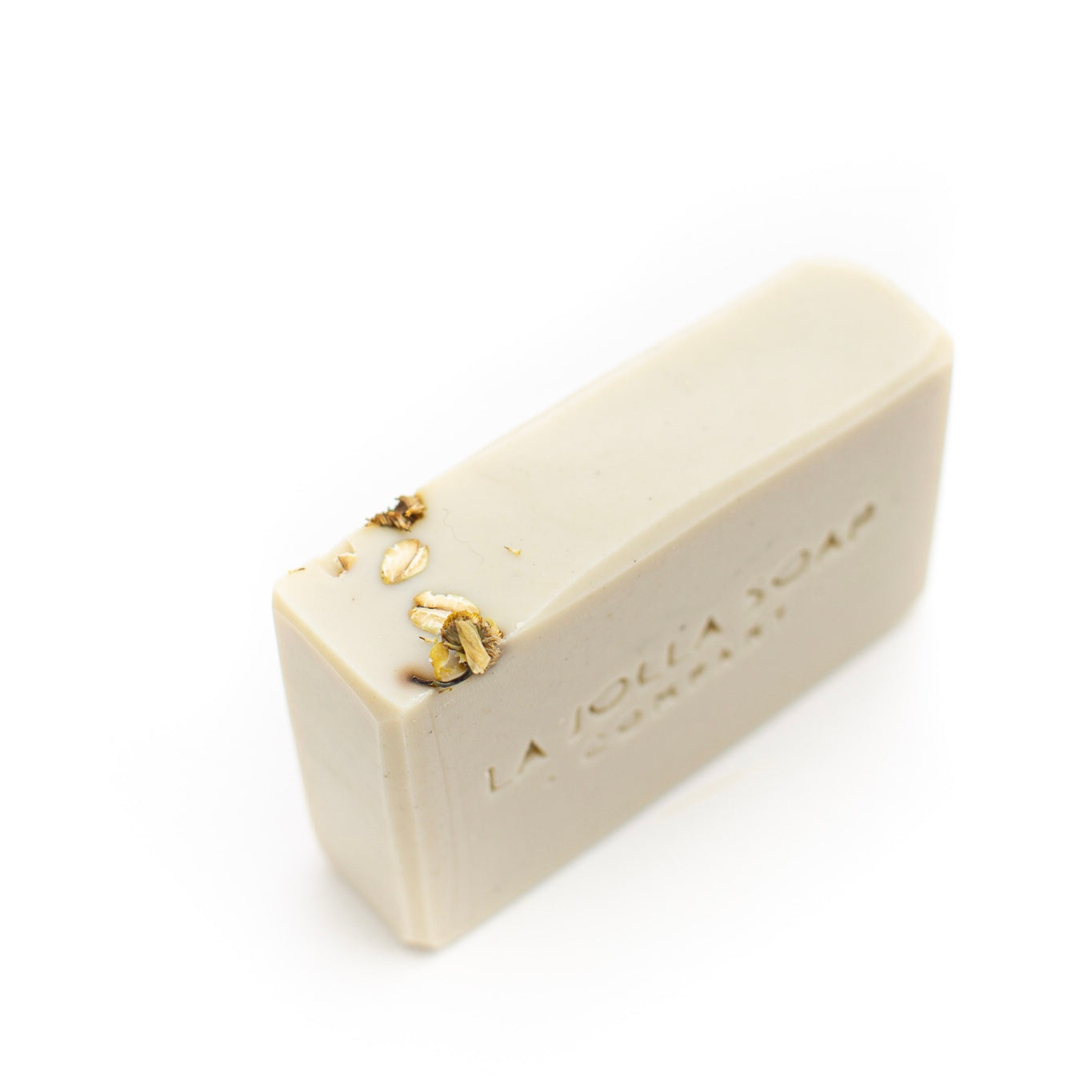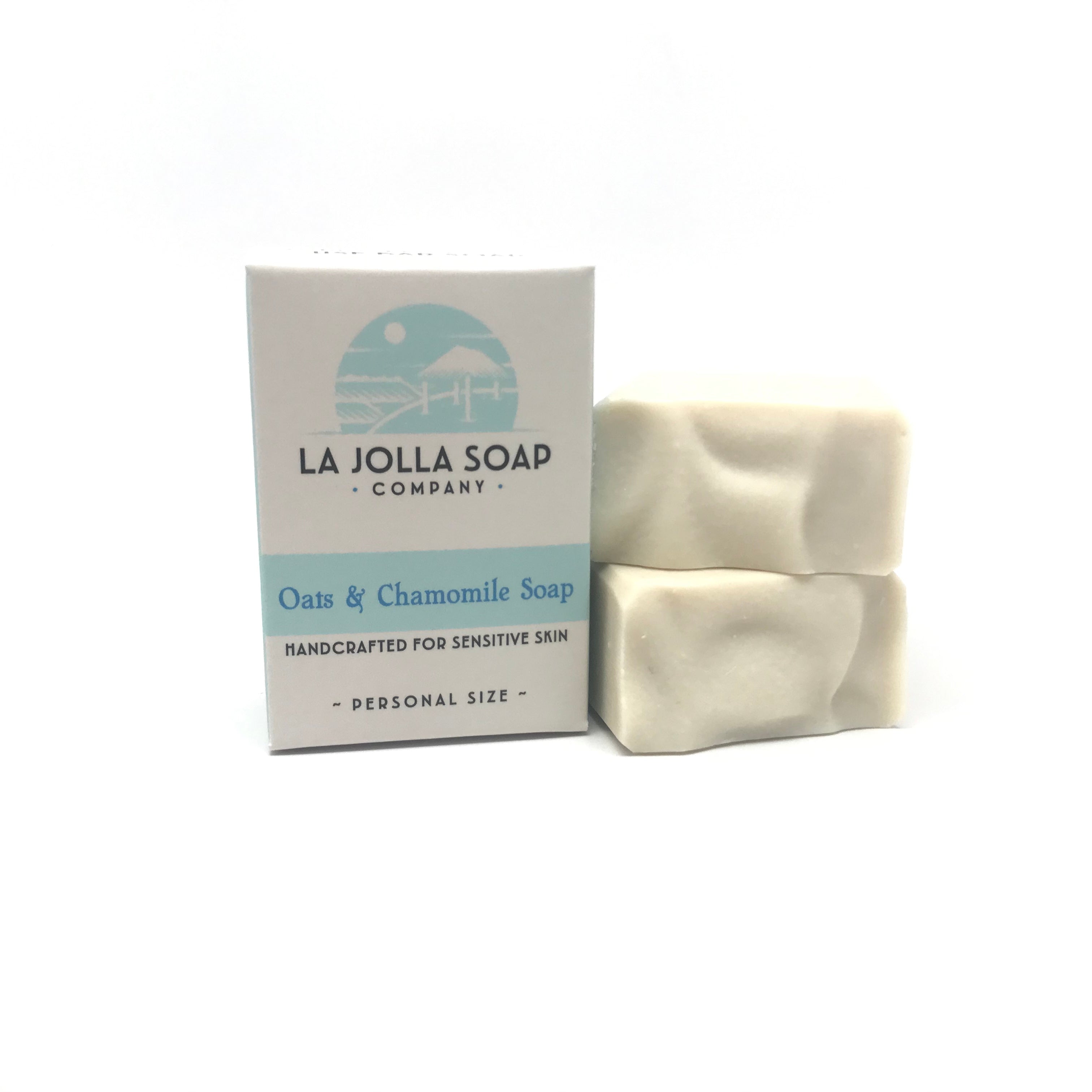 OATS and CHAMOMILE - Unscented, Natural Artisan Soap
La Jolla Soap Company's Oats and Chamomile soap is gentle and mild. Moisture rich olive oil and shea butter are enriched with oats and chamomile, soothing and calming, high in antioxidants and anti-inflammatory properties. Mild, oat milk silk lather. Suitable for sensitive skin. * This soap is unscented
Ingredients: Saponified oils of organic olive infused with organic chamomile flowers, raw organic shea butter and organic castor, organic oat flour, mineral clay and chamomile extract. 
Two Sizes available: due to the handcrafted nature each individual bar may vary slightly. Cut at 5 oz., Cured Net weight is at least 4.2 oz. Dimensions 3.5"x 2.5"x 1" Packaged in a paper box.
personal size at least 2.1 oz. Dimensions 1.75"x 2.5" x 1" Packaged in a paper box.
Maximize the life of your artisan soap: Before use store in a cool dry place. Once in use, place on or in a soap saver that promotes good drainage and helps keep soap dry in-between uses. We offer several soap saver options in our shop for your convenience.
Handmade and packaged in La Jolla, CA. USA
Lather up!
all of our soaps are suitable for face and body