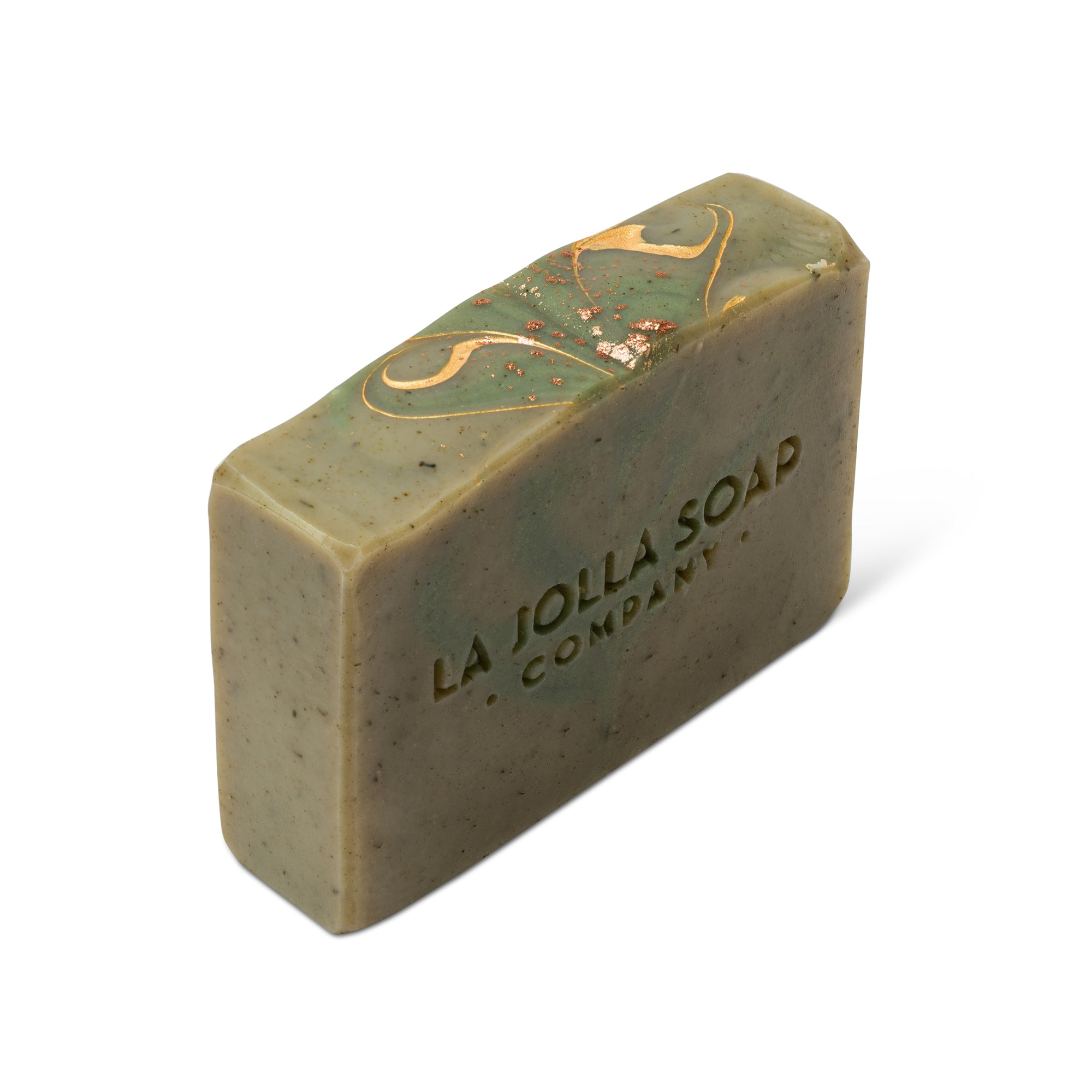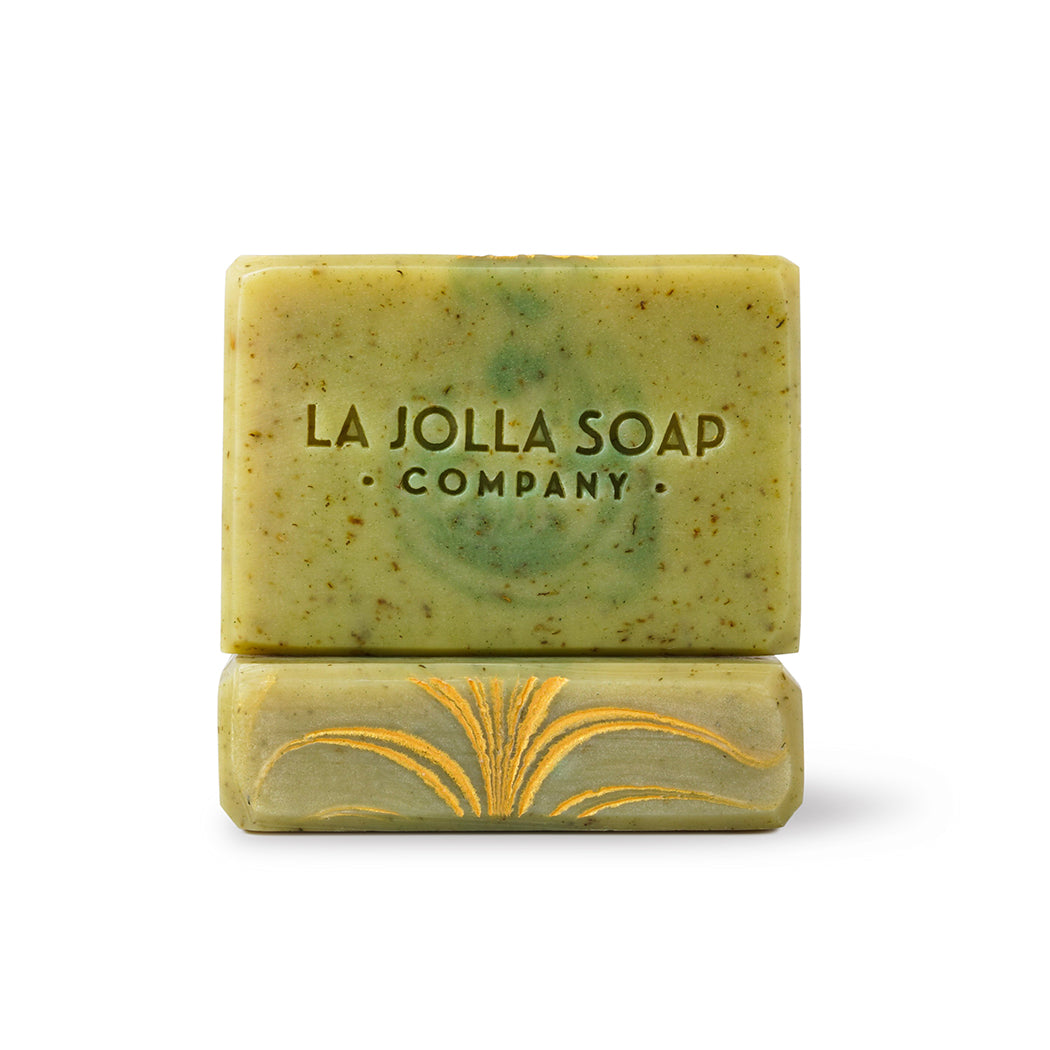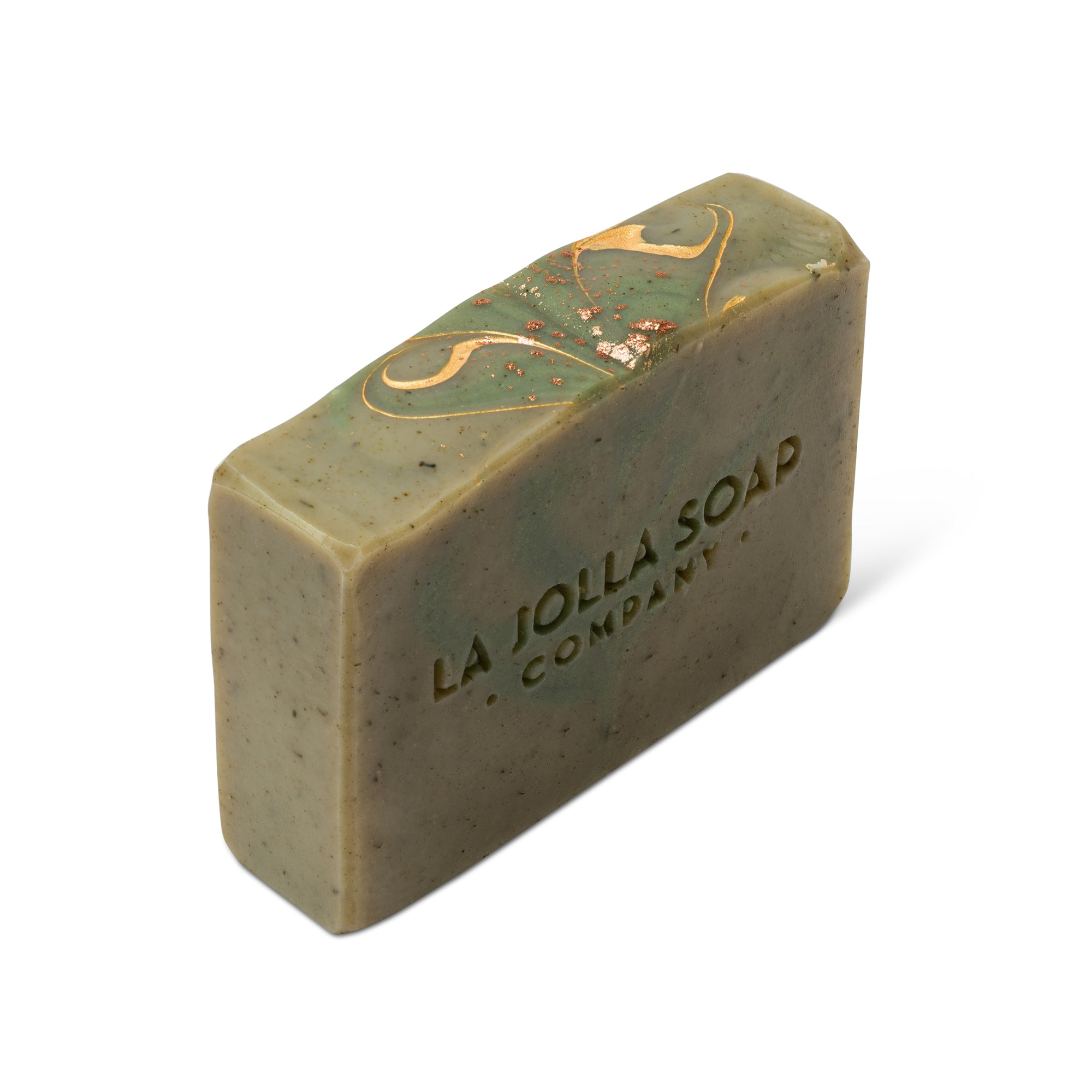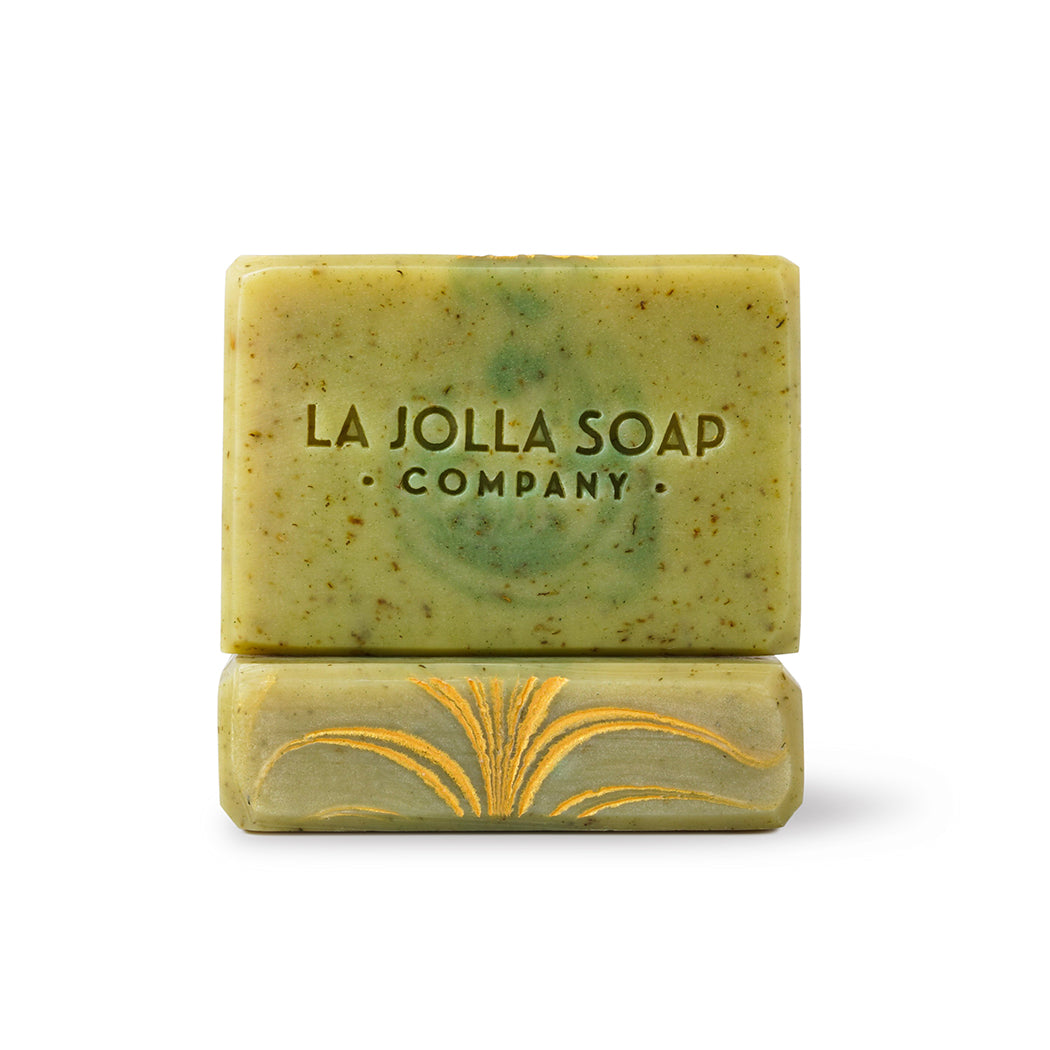 BASIL MOJITO - Seasonal Summer Blend
This handcrafted natural soap is formulated with plant-derived oils and butters that gently cleanse your skin while preserving its natural moisture balance. Its energizing, natural aroma is created by the infusion of pure essential oils, notes of sweet basil and citrus will enliven your senses and uplift your spirits. Enjoy!
Ingredients: Saponified oils of organic olive, organic extra virgin coconut, organic avocado, rice bran, organic cocoa butter; pure essential oils (lime, bergamot, litsea cubeba, sweet basil, black pepper), chlorella, ground basil leaf and eco-friendly gold dust.
Maximize the life of your artisan soap: Before use, store in a cool, dry place.  Once in use, place on, or in a soap saver that promotes good drainage and helps keep soap dry in-between uses. We offer several soap saver options in our shop for your convenience.
Size: Due to the hand-cut and beveling each individual bar may vary slightly. Cut at 5oz. Cured Net Weight. at least 4.2 oz. Dimensions 3.5"x2.5"x1"
Handmade and packaged in La Jolla, CA. USA
Lather up!
all of our soaps are suitable for face and body