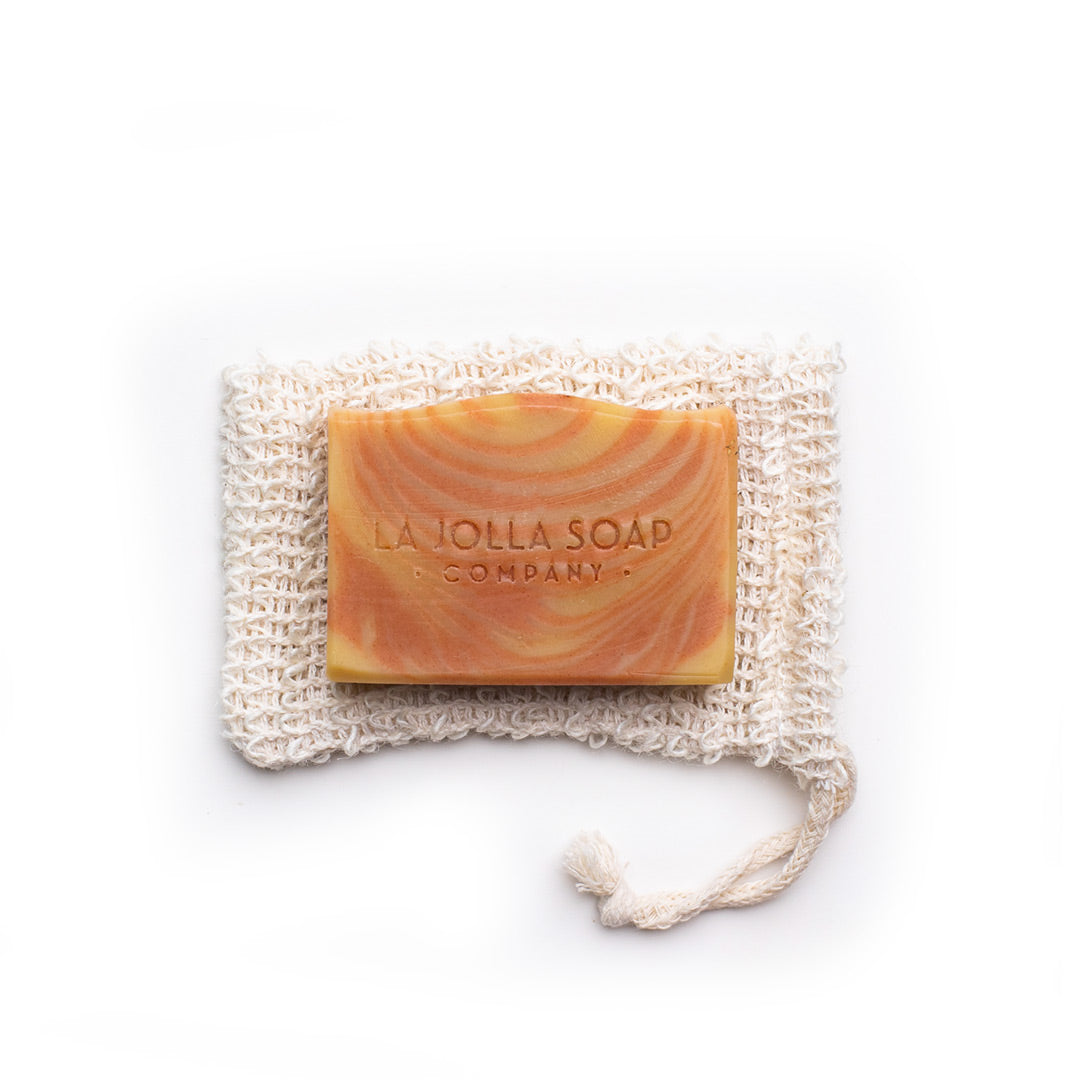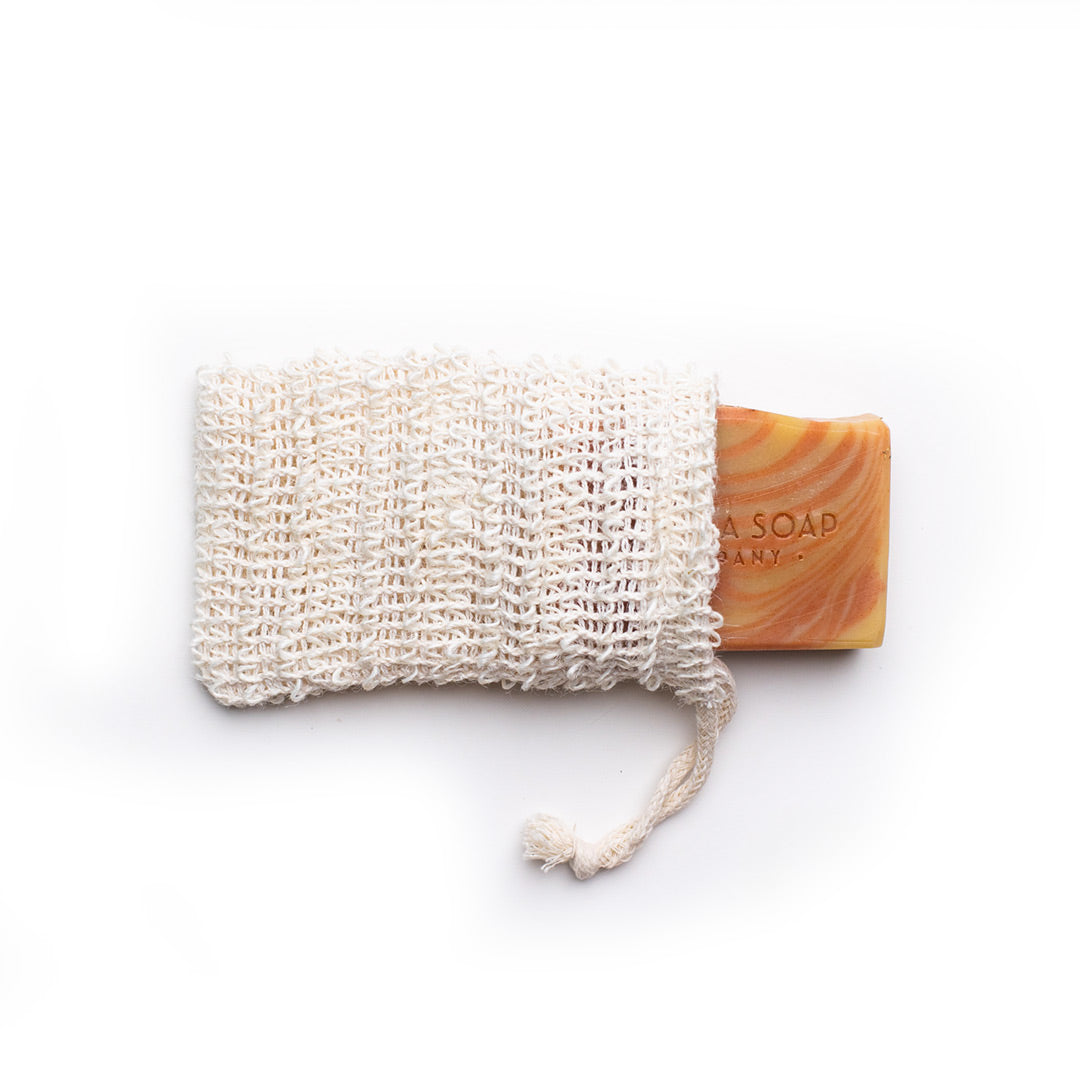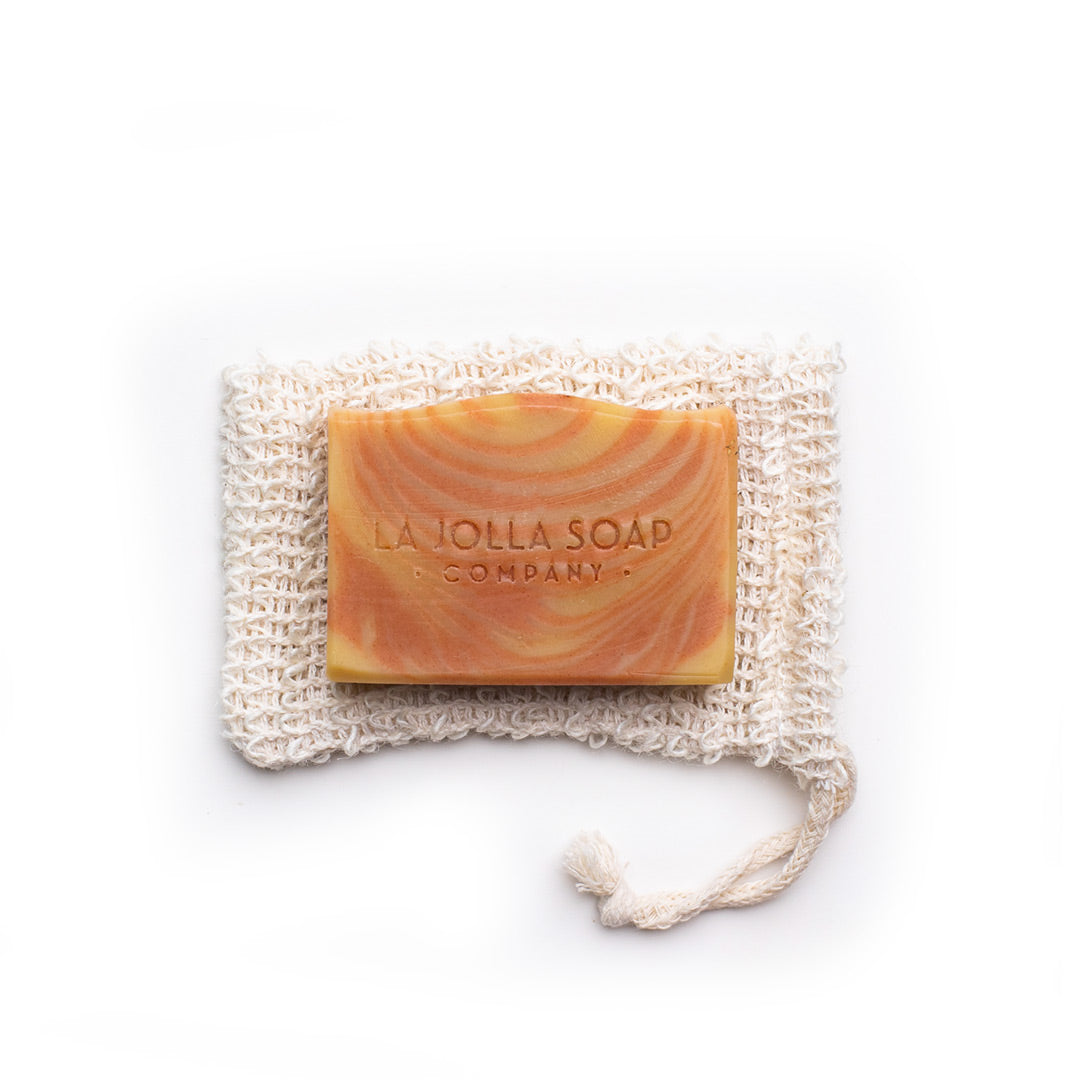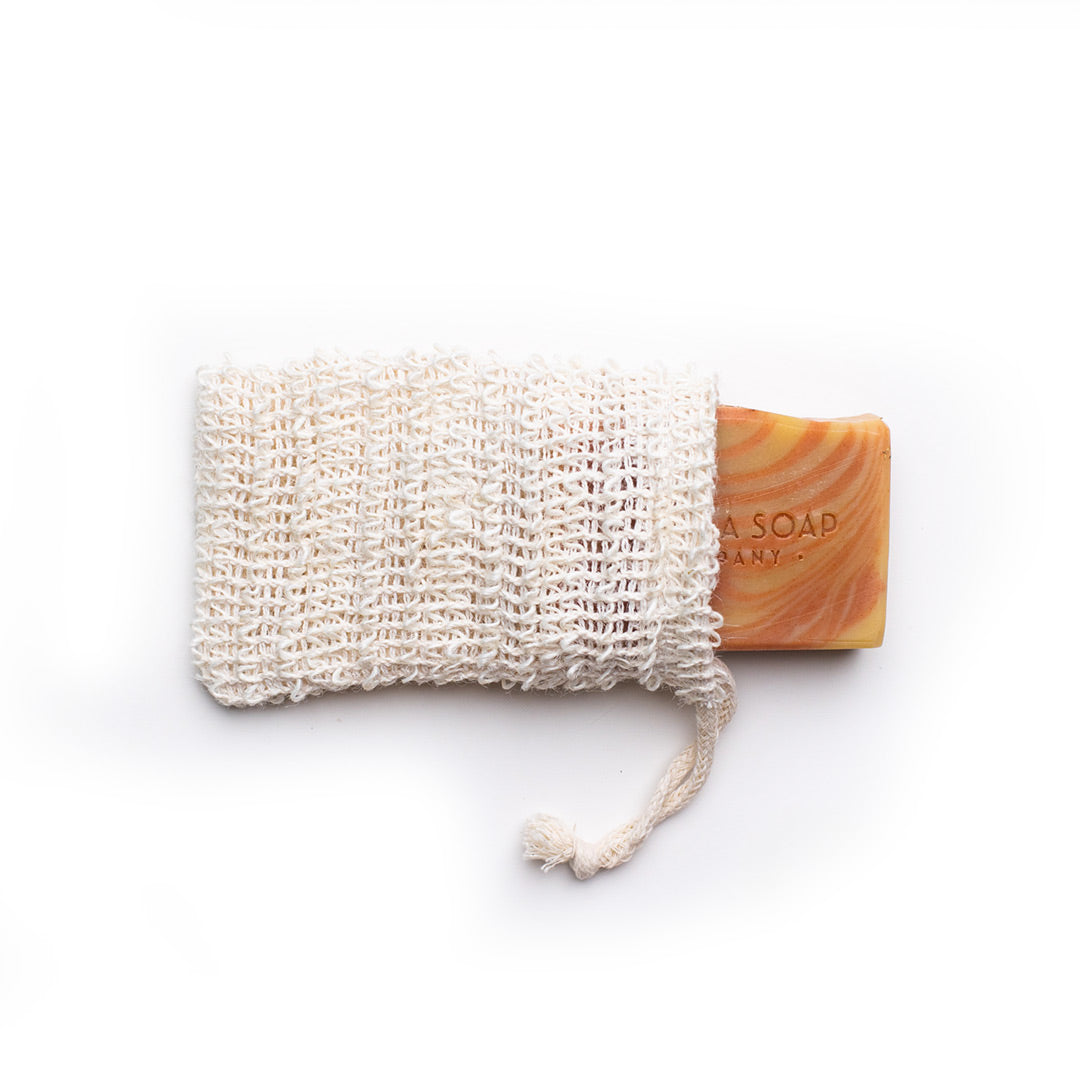 Natural Fiber wash cloth pouch
These natural soap bags are 100% vegan and made with sustainable - sisal, which is a flowering plant from the Agave family. Perfect for soap ends!
How to use: just put your soap inside the bag then pull the drawstring closed. The

 pouch holds your bar and creates an instant lather while gently exfoliating your skin.  Simply hang to dry.
As the bar gets low, the pouch can be opened up and a new soap placed inside; small slivers no longer need to be thrown away!
Lather up!
all of our soaps are suitable for face and body